Before using your mini excavator, it's a good idea to know a few things. Here's an overview of the machine, when to use it, and how to ensure that you don't hurt yourself while you're using it. Keep these safety measures in mind and you'll have a blast using your mini excavator! Let's first take a look at the outlines of this article.
Outlines
-Introduction to Mini Excavator
-What makes up a mini excavator
-When to use a mini excavator
-How to use a mini excavator
-Safety measures to use a mini excavator
– Conclusion
Introduction to Mini Excavator
Mini excavators are compact, versatile machines used in a variety of applications. The compact, rotating cab design allows them to fit into tight places. They can be mounted on wheels or tracks. Their versatility allows operators to mount a variety of attachments to increase their productivity. NMC Cat is a manufacturer of mini excavators that are used across many different industries. The company also sells a variety of attachments, such as compactors.
The size of the micro digger you choose depends on the task you want to perform. Small landscaping projects, for instance, require a one or two-ton machine, while large industrial and municipal sewer projects can require a nine-ton machine. Homeowners need to ensure that the machine is large enough to work safely on their site, otherwise, it could damage the site.
The benefits of owning a mini excavator go beyond the initial cost. Ownership benefits also include a long-term relationship with a dealer. These professionals offer services ranging from onsite consultation and service to extended support through a service level agreement. They also provide consultation on expanding your fleet by advising on additional types and sizes of material handling equipment.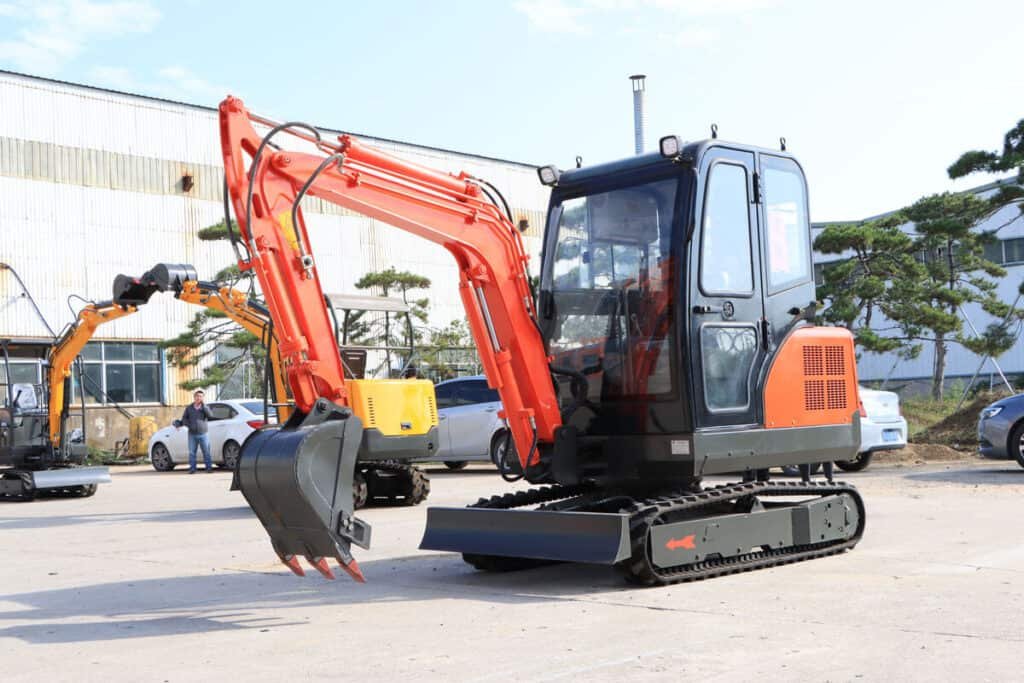 What Makes Up A Mini Excavator?
Mini excavators are versatile machines that can be used for a variety of tasks, including digging. They are equipped with digging buckets that vary in width from eight inches to 48 inches. Their teeth are designed to make the digging process faster and easier, and they are versatile enough for virtually any digging task. They can also be equipped with a plate compactor, which compacts gravel and trenches.
Mini excavators are compact, which is an advantage for small sites with underground obstacles or hazardous areas. The smaller buckets and precision controls make them an excellent choice for smaller jobs. These machines also offer a lot of attachments. However, you should be sure to hire a qualified mechanic or a trained professional to operate them.
Mini diggers are typically powered by an engine and can be steered by hydraulic tracks. These machines feature a track roller and a long hinged arm, which can be used to push and pull buckets. In addition, mini excavators have the ability to attach attachments like trenching buckets, rippers, and blades.
Mini excavators are compact, meaning they can fit in small spaces where full-sized excavators cannot. They also have zero tail swing, meaning they can work in tight places. This reduces the chance of hitting objects or other vehicles. They also have the advantage of not extending their housing over the tracks, which is an important feature for small sites.
When and Where To Use A Mini Excavator
A mini excavator is a powerful tool for construction projects. However, you must know when to use it safely. It is important to perform proper safety precautions, such as checking for loose parts and dripping fluids. It is also important to properly lubricate the engine and check the coolant and oil levels. In addition, the tracks of the mini excavator must be in good condition.
Mini excavators have joysticks that allow you to control the machine's movements. You push the joystick to extend the stick or pull the stick to lower the boom. The joysticks also allow you to adjust the angle of the bucket. You can use the joysticks to steer and control the excavator's movement. The left joystick controls the left track, while the right joystick controls the right track. Pushing the left joystick will move the mini excavator forward. Pushing the right joystick will make it turn.
Mini diggers have hydraulic tracks and are powered by an engine. Their tracks are connected to a track roller. They also have a long hinged arm that can connect to different attachments, including trenching buckets, grapples, and blades. Mini excavators can make 360-degree turns.
Mini excavators are a valuable tool for a wide range of construction jobs. However, it is important to be careful when using one. Ensure that you are properly trained and familiar with how it works. A mini excavator should only be operated by someone with experience, as it can be dangerous.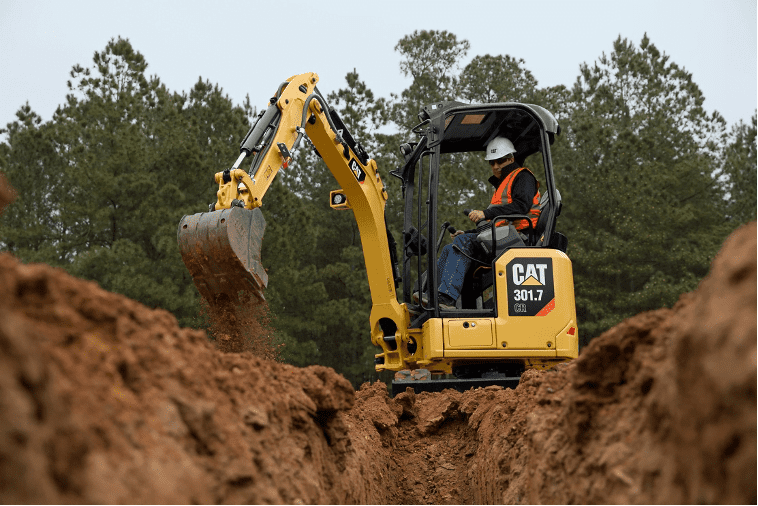 Mini excavators are ideal for smaller jobs and are affordable compared to standard-sized machines. They can be used for small demolition projects, digging trenches, and clearing snow and brush from driveways and sidewalks. They are also capable of working in extreme temperatures. Ultimately, a mini digger can help you complete a job quickly and efficiently.
Micro diggers can be used to clear construction sites. They can also level the ground and transport materials from one job site to another. They are an efficient tool for removing large amounts of debris. Before a building or other project can begin, it is essential to prepare the site. In some cases, this may include clearing the area of trees. Once the area has been cleared, the mini excavator can work with the grading blade attachment to level the ground and make it ready for concrete.
How To Use A Mini Excavator
Mini excavators are very simple to operate, but you should be familiar with the controls to make sure you use them correctly. Most of these machines have two levers that allow you to turn the blade, move the machine forward, and control the throttle. These levers will be positioned on the right and left sides of the excavator.
The operator's manual can be a valuable source of information. It will explain the controls and warning labels. It will also tell you if the excavator has a fire extinguisher. It will also show you how to operate the excavator in the basic operating modes.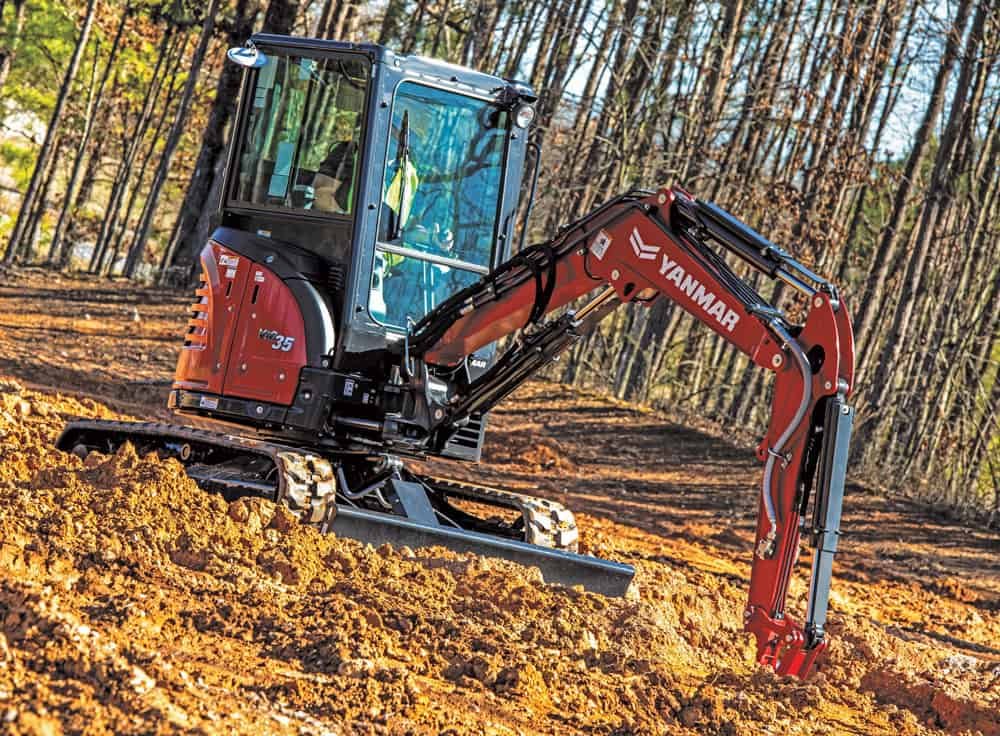 A mini excavator is an excellent choice for many types of jobs. Its size and weight make it easy to maneuver into tight places. These machines also come with a variety of attachments. Moreover, mini excavators often come with comprehensive manuals that outline how to use them.
When operating a mini excavator, it is important to follow the instructions carefully. There are several parts of the machine that require proper training and familiarity. For instance, it is important to understand how to use joysticks. The joysticks on excavators will allow you to adjust the angle of the bucket and the front boom.
Mini diggers can be used to clear debris from a construction site, level the ground, and move materials from one site to another. If you are building a house or a commercial space, you can use a mini excavator to clear debris from the surface. It will also be useful for grading leftover soil, which will provide a level foundation for the concrete foundation.
A small excavator is a highly versatile construction tool that is popular with homeowners. It can break up concrete and dig holes for landscape work. These versatile machines are becoming a very useful development tool for urban areas. There are a variety of bucket sizes, attachments, and accessories available for use with these machines. For example, they can be used to dig up pipes, curbs, and sidewalks.
Mini excavators are more efficient than their standard counterparts because they require less weight and lower stress. These machines are also much easier to maneuver around a crowded construction site. Because they are so compact, they can be loaded onto a trailer without too much trouble. They can also be used for demolition projects and a variety of other jobs.
Safety Measures To Use Micro Excavators
There are several safety measures that you must take before using a micro excavator. One of these is to wear the proper PPE (personal protective equipment). Wearing a reflective vest, durable work boots, a hard hat, and tinted safety glasses will help you stay visible while operating a mini excavator. Also, don't forget to wear gloves and ear protection.
Before using your micro excavator, inspect the machine for damages and check the fluid levels for leaks or low coolant. Also, check the surrounding area for debris and loose wires. Debris can cause collisions. You may also want to be aware of slopes and uneven ground. These conditions can cause the mini excavator to tip and fall.
Another precaution to take is to not overload the micro excavator. This is because the weight of the bucket can make it unstable. Moreover, overloading it can damage the bucket, which could lead to an accident. So, it's important to stay within the load capacity limit and use only trained professionals to operate the mini excavator.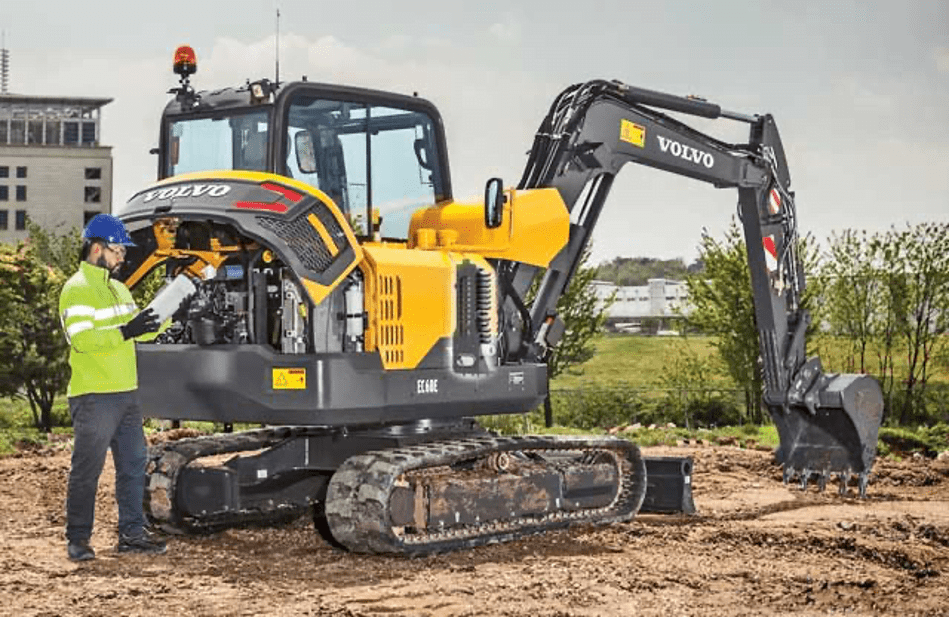 You should also always operate the mini excavator from a flat surface. Make sure to lower the boom and the bucket after using them. Also, make sure to lock the key when you're finished working. If you don't lock the key, you're putting yourself at risk.
Another important safety measure is to make sure you're wearing a seat belt. Unlike a regular car, an excavator has only one seat. It's important to wear a seat belt, as it can prevent injuries from falling from the vehicle. This is particularly important in confined areas.
Small excavators are extremely versatile and can be used for a variety of tasks. They can be used to dig trenches, and remove stumps, and home soil. They can also be used for small jobs, such as repairing sewer lines. These machines are also extremely easy to maneuver in tight spaces.
Another important safety measure for a mini excavator is to keep the machine on a level surface. The machine's propel motors should be at the rear. When it's not in use, the excavator should be steered in a gradual, vertical motion. To improve safety, some mini excavators come with a camera system to help the operator monitor the area around the machine. This camera will help prevent collisions with other objects.
Conclusion
Using a mini excavator is a great way to clear land and do construction projects. It is efficient and can save you time and money. However, you must be careful when choosing one, especially if you intend to use it for many years. You should be familiar with the different features of mini excavators. Choosing the right mini excavator manufacturer is the most important thing to consider. The reliable mini excavator supplier could always give you confidence and well after-sales service to save you trouble.