Finding a good mini excavator provider can be tricky, considering the growing competition in the manufacturing market. There are several types of mini excavators in market, each offering to meet the needs of particular type of business.
Before you jump into buying a mini excavator for your business, you need to know a few things and do proper research on them.
What qualities are you looking for in the mini excavator?
What budget have you set up for it?
Companies across China that are dealing in mini excavators.
After-sales services.
If you're looking for answers to all of these questions, continue reading! This article is meant to help you get the best mini excavator for your business.
How do you tell about the reliability of a mini excavator?
Knowing about a mini excavator completely will not only help you get the best one for yourself but also increase its productivity. Adding good equipment to your work adds up fineness to the delivery of your project as well as minimizing the effort. So how do you tell about the reliability of a mini excavator? A good mini excavator will have the following qualities-
Low ground pressure: A good mini excavator is light in weight and so the pressure it puts on the ground is relatively lower. Low ground pressure ensures zero-damage surface conditions post work.
Easy to operate: When you're looking into buying machinery, you don't want to get one that needs a proper guideline to work with it. An easy-to-operate machine is a buyer's dream. Making sure the mini excavator you are getting is not too tech-savvy will help you reduce the cost of operating it.
Machine driven: Another quality that you need to look into is that the mini excavator is machine-driven, and an automated machine will save a lot of your time and effort.
Low-maintenance: Construction machinery can be costly, it's an investment that you make to be sure it will bring you to the break-even point and give you bigger benefits. But once you've bought it, the maintenance cost must not be bothersome. Making sure of this prior to purchase can help you get a good mini excavator.
Superior performance: Being low-maintenance does not mean you should have to compromise on the performance of the machine. A mini excavator is designed to provide you with superior quality performance and that's one quality you can tell by getting into the "product reviews" and customer opinions on a particular mini excavator company.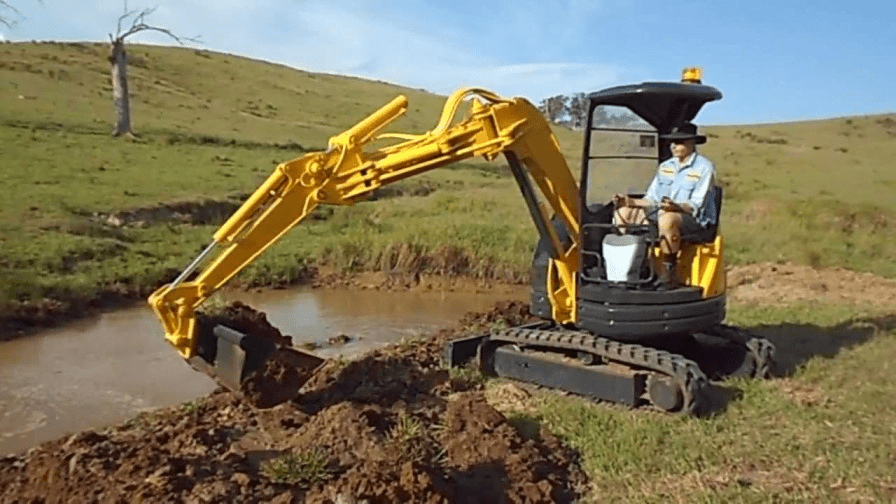 The mini excavator market in China:
China has a growing mini excavator market; different manufacturers can provide you with a mini excavator. Usually while buying a mini excavator people do comparisons between different manufacturers. Some of the companies that most people look out to include-
Bobcat
Kubota
Caterpillar
John Deere
Takeuchi
These are few of the many manufacturing companies that are making mini excavators in China. Each company offers a variety of models of mini excavators; you can get the one that suits your requirements. To pick the best mini excavator for yourself you need to do a lot of research, assess your needs, and be sure of the reliability of the manufacturer.
Tips on choosing the best mini excavator:
Once you know the type of mini excavator that you need, you can go ahead with the reliable options for manufacturers that are making this particular model. Here are some tips on choosing the best mini excavator for your business.
Take a detailed insight into the engine power. One of the most prominent parts of a mini excavator is its engine. A good mini excavator with engine power ranging from 17.5 KW to 40 KW will serve as good equipment for you.
Know the maximum digging reach of the mini excavator you're getting. Different models offer a wide range of digging reach; you can pick one that suits your requirements.
The size of the mini excavator is an important aspect to look at while you're buying one. A mini excavator is supposed to be compact and lightweight, the reason why most businesses invest in a mini excavator is its ability to work on smaller areas. Make sure to know the right size for your mini excavator. A good mini excavator is sized between three to four tons. That's a compact size that can be used on any surface.
A mini excavator's bucket is an important part to pay attention to. You need to see the capacity of the bucket before you make your final decision of buying a mini excavator.
Blade capability is another thing that makes a good mini excavator. The backfill blades of a mini excavator ensure good performance so look into the model that offers a good angled backfill blade to get the best out of your mini excavator.
Picking on a reliable manufacturer:
Once you know the kind of mini excavator you need, and all its specifications, you need to pick on where to get it from. With growing competition among excavator manufacturers picking on a reliable manufacturer can be tricky.
Reliability comes from a lot of factors including- Previous experiences of customers, size of the company, payment procedures and terms, Quality compliance, and post-purchase services that the manufacturer offers like warranty period and repair.
Different manufacturers across China are working day in and out to meet the competitive market. It is upon you to do some pre-work and make sure to pick on the manufacturer that suits you best. Delivering a mini excavator can take time and be challenging if the manufacturer is at a bigger distance. Considering a closer manufacturer is also one of the points to keep in mind while you're picking on one.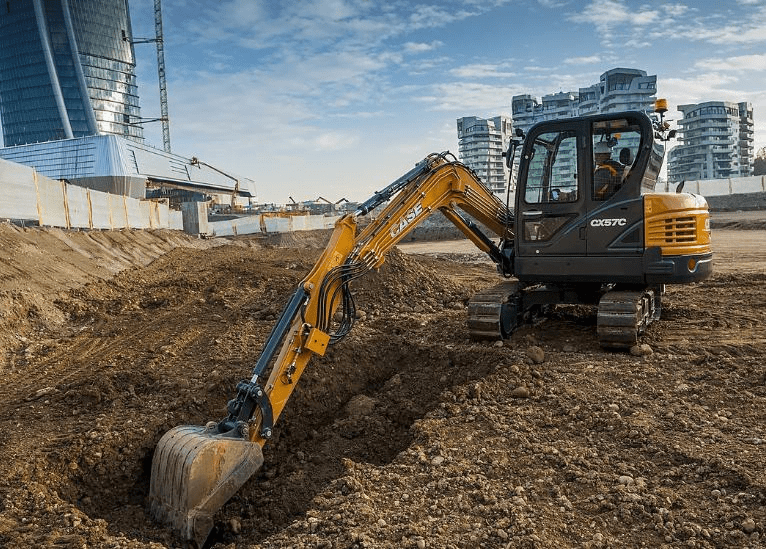 Bottom-line:
Buying equipment for your business depends entirely on what the work demands. The kind of projects you get and the types of surfaces you need to work on. A mini excavator can be beneficial for you if you know it is reliable and matches your needs.
A mini excavator is compact and is supposed to work in tighter areas where bigger machinery cannot reach. Keeping these qualities in mind different models of mini excavators are designed by different manufacturers.
A reliable manufacturer will provide you with a good buying experience and ensure that you become a returning customer by offering you top-notch services. To be sure of a manufacturer's reliability you can do a thorough market survey and make comparisons between different manufacturers.
Reliability is very important when it comes to having a good long-term experience. It impacts your whole performance and directly relates to your growth. Manufacturers are also keen about being reliable since it is important for their growth as well.
Though it may seem a little intimidating to make a decision about investing in the best mini excavator, but good command on where and who to buy it from can lead you to a good experience even if you are a first time buyer.
At the end of the day, it's your money and you need to be sure it is invested in the right place for the right equipment.