After-sales problems are inevitable, especially in the construction industry. Mini diggers are heavy equipment. That is why they need utmost attention even after purchasing them.
Importing mini diggers from overseas is indeed a frightening idea. It leads to a lot of what-ifs. But we are here to assure you that there is nothing to be afraid of. China has already been a leading country for mini diggers importation. That fact alone is hopefully enough to give you relief. That means that Chinese manufacturers will never abandon you even after the deal.
Importing mini diggers from China is easy. But what about after-sales problems? The best way to face and solve after-sale problems is to gather essential information. You must be aware of what you can do as a client. That way, you can exercise your customer protection and rights even if you are miles away from us.
Preventive Measures Against After-Sales Problems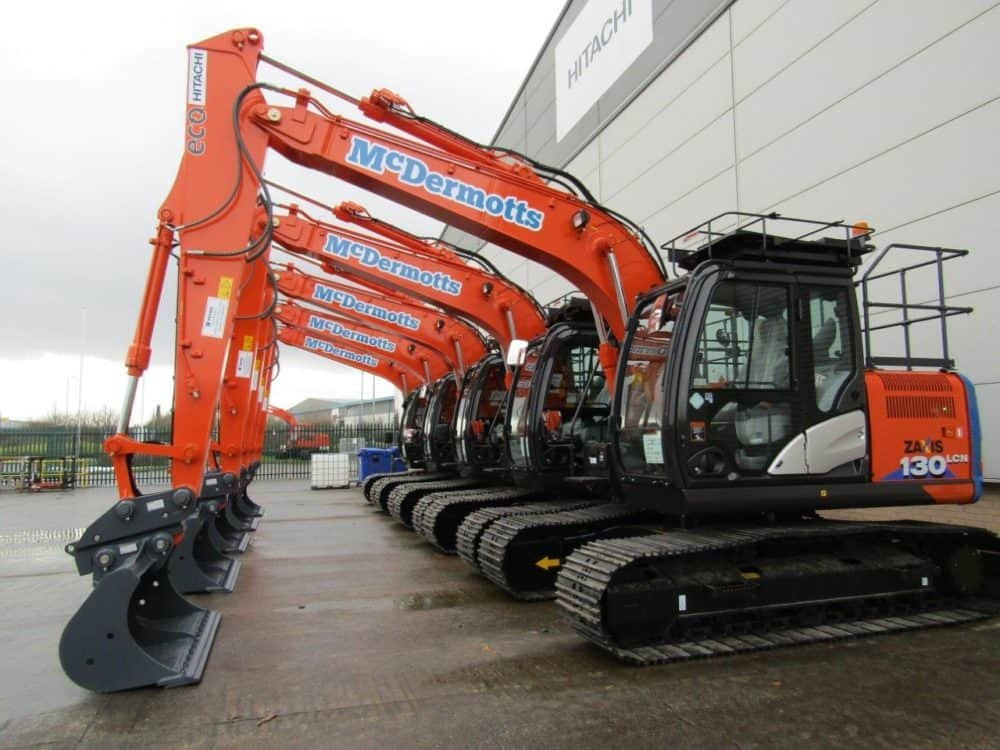 As a seller, what we can do is provide you with transparency. By all means, we will keep you updated on your mini digger's condition. We will relay any relevant information to assure you from time to time. Given that most transactions happen online, transparency and accountability are vital. Having these values will prosper the client-customer relationship.
We will also do our part to make sure that your money will not be put in vain. Hence, written below are the preventive measures we do. This is to ensure that we will only offer high-quality mini diggers to you.
1. Mini Digger Quality Control
Quality control is when a seller aims to maintain or improve a product's quality. With us, rest assured that we have quality control policies. Each mini digger is being observed by staff to see if they have any damage. We also strive for perfection. That is why each mini digger is reviewed if they are within our standard specifications.
If ever a mini digger is customized based on your requests, we will also relay relevant data. That way, you can be updated with its performance. We can also meet halfway if some aspects need further enhancements.
Basically, our mini diggers' quality is at the top of the list. We also do not want our clients to experience constant troubles. Customer inconveniences are the least thing that we want to happen. We also believe that prevention is better than cure. Even if the mini diggers are still in our possession, they have already been a thorough quality check.
2. Reliable Mini Digger Part Suppliers
It is said that your partners act as glue to keep your business together. We assure you that we coordinate with famous brands all over the world. We keep our connections wide to cater to as many demands as possible. Doing that will help maintain the quality of the products we offer. Hence, guaranteeing customer satisfaction.
We do not encourage inferior product quality. That may save us a lot of money but it will never be worth it if the customer's experience is at the expense. Given that mini diggers are composed of various parts, we will need stock parts to maintain them. If ever repairs must be made, the replacements will always be of the same quality.
3. Regular Maintenance
Idle mini diggers still regularly get maintenance services. They are never left unattended. It is because idle equipment is more prone to damage. To make sure that we provide quality and functional mini diggers, we have maintenance workers to look out for them.
Especially since China experiences four seasons in a year, mini diggers must be carefully taken care of. Necessary techniques are made to keep them away from any possible issues. That will help in sustaining their quality. So when these mini diggers arrive at your doorstep, after-sales problems are prevented.
Before Delivering Mini Diggers
We have already discussed above the measures we take to keep mini diggers away from damage even if they are still idle in our possession. Now, let's say you have already decided to import mini diggers from China and have already bought one. Does that mean the seller's job ends here? Well, the answer is no.
Even after the payment has been made, the seller's duty does not end. We will not leave you in the air, not knowing what to do with this equipment. Hence, we will provide a heads up of what you can expect from a trusted Chinese manufacturer before the delivery of mini diggers.
1. A Tool Box is Provided for Each Mini Digger
As the title suggests, a tool box will be given for every mini digger you purchase. Yes, you read that right—not for every client, but for every mini digger you buy. This will contain all the necessary tools that you will need in case you have to do some quick fixes and repairs. But not only tools, some spare parts and fixing bags will also be given to the clients. These inclusions will go together with your package upon delivery.
We have mentioned above that if there is a need for repair, the replacements should be of the same quality. The spare parts provided are compatible with your mini diggers. This will serve as your freebie. When you encounter an issue, and you need to replace something, the spare parts and tools will be useful.
2. Operation and Maintenance Manual is Given
Mini diggers can be complicated to understand in one glance. These products are also not cheap. So it is understandable if you will have hesitations on how to operate them the first time.
Do not worry because an operation and maintenance manual guide will be given to assist you. That way, even if you are from overseas, you will completely understand how you can make them work. This will also serve as one of your inclusions that moment you buy a mini digger.
Again, being knowledgeable will play a vital role in solving after-sales problems. So if you are aware of how a mini digger works, then you can take care of it better.
3. Testing Before Delivery
Keep in mind that every mini digger we deliver has already been tested. We have already put them in different tests and steps to be certain of their quality. We also check the entirety of the mini diggers beforehand. We want to make sure that there are no leakage, clogs, or engine problems.
Ensuring the mini diggers' quality will make the import transaction smoother. We also do not want to experience inconveniences for something that is avoidable. Confirming the mini digger's excellent condition will only take a few moments for us to do so. Doing that certainly causes no harm on our part. Absolute customer satisfaction is the ultimate goal of every seller. And that is also what we are aiming for.
4. Selecting the Best Mode of Delivery
In-transit damages are one of the major after-sales problems. Since these mini diggers are being imported, a long-distance delivery is expected.
Being in the industry for years, we have already mastered the art of choosing the best couriers. Mini diggers are not small enough that you can just wrap them in a bag. They need to be delivered through large ship containers.
Even if we have already made a deal, we always extend our efforts. We will recommend you the best way to deliver the mini diggers. Again, we will not leave you hanging. It is also our aim to deliver these mini diggers successfully to your country.
After Delivering Mini Diggers
At this part, it is already assumed that the delivery was a success! Of course, our connection does not end there. Let's say you have encountered something during operations. At that moment, you can reach out to us. Our staff is always available to meet the inquiries both from our potential and old clients.
Refer to our guide below so that you can be informed of what you can possibly do in case a problem may occur.
1. Give us detailed feedback
Since we will mostly communicate online, detailed feedback from you is important. That is a strong basis for us to improve and grow.
Customer feedback greatly helps us evaluate our performance. No one can critique us better than clients who have already experienced our services. For any trouble that you will be having, always talk to us.
2. Take Pictures or Videos of the Problem
Tell us about your concern. You may take pictures and videos for better documentation. That way, we can provide faster and clearer solutions after understanding the problem.
Our technical team is always on standby to cater to concerns like this. Do not hesitate to contact us because our support service is here to accommodate you anytime.
3. Ask for Parts Replacement
This is something that we want to emphasize. Oftentimes, clients are not aware that they have the right to ask for parts replacement. If there is indeed proof of parts malfunction, we will settle it with a replacement.
But in urgent situations, you can also buy parts in your local market. Since we are miles away, the delivery might take a few days or weeks. So if you really need the replacement right away, we can advise you on what to do. We can connect with our partners that have branches near you. We can also recommend the brands that are compatible with the mini diggers. That way, we can still maintain the quality of your mini diggers, even after the replacements.
Bottomline
Sellers contact customers. On the same note, customers can contact sellers too.
After-sales problems are often difficult to address, especially with a long-distance client. That is why an after-sales support service team is not our ultimate solution. Even if the mini diggers are still with us, actions have already been made. This strategy is effective to prevent after-sales problems from arising in the future.
We know that importing mini diggers from another country is a huge leap to take. But nothing is impossible with today's technology. Importation will not be that hard anymore with good quality control, delivery mode, and customer service.
The guides above will help ease the worries that come with mini diggers importation. Like what we always say, risks are always present. What we can do is control them by limiting the risks as much as possible.
We hope that you learned a lot from this article. If you love seeing more articles like this, you may check out our Blog Page. You can also contact us, and we will gladly accommodate you.