Mini excavators are versatile and powerful pieces of machinery that have become an integral part of the construction and landscaping industries. These compact machines, also known as compact excavators or mini diggers, are designed to work in tight spaces, making them ideal for projects that require precise digging, lifting, and excavation. If you are also looking for a mini excavator, I'd like to introduce you to one of the leading brands in the market – HIOSEN.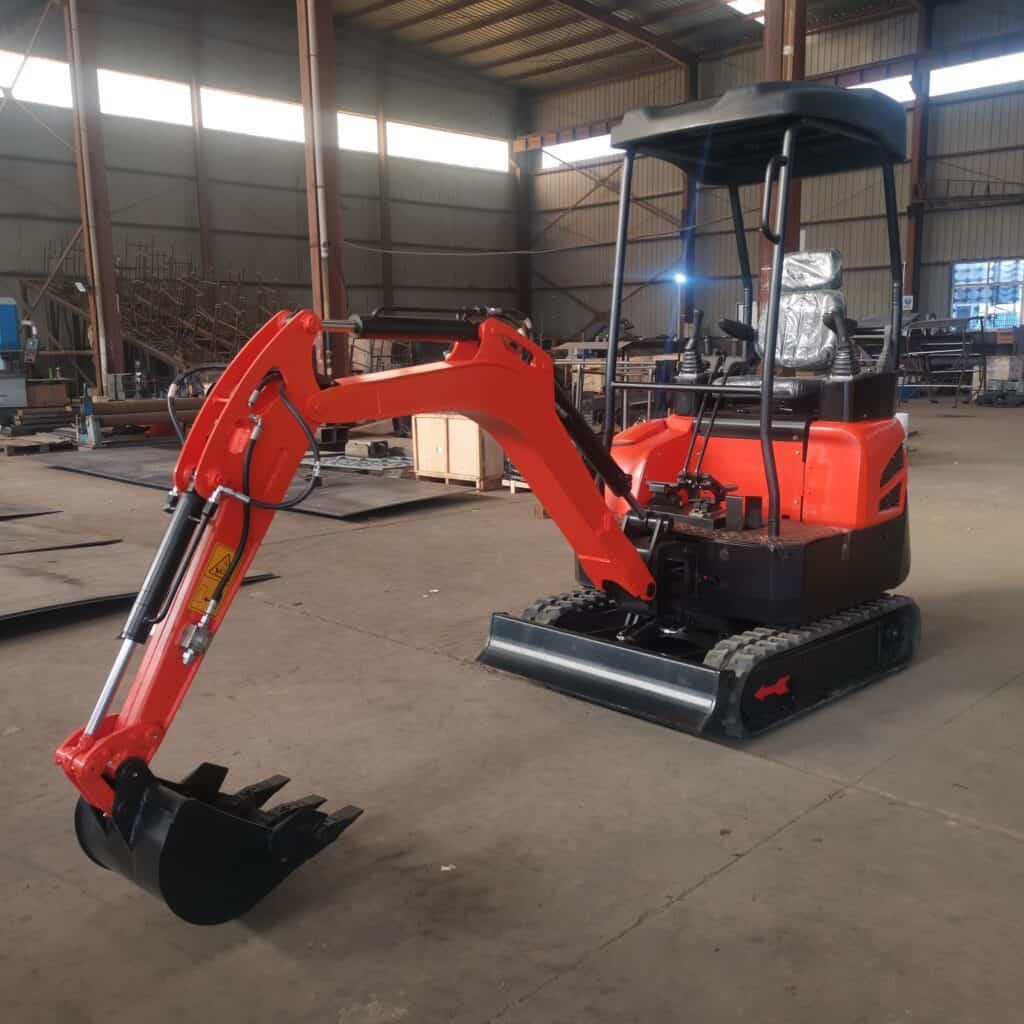 Mini excavators are smaller versions of their larger counterparts, often weighing less than 10,000 pounds and measuring less than seven feet tall. Despite their size, mini excavators are incredibly powerful and can dig deep into the ground, lift heavy objects, and even demolish structures. They are commonly used in various projects, including landscaping, demolition, excavation, and construction.
The importance of mini excavators in the construction and landscaping industries cannot be overstated. Their compact size allows them to work in areas larger equipment cannot access, making them essential for many projects. They are also more environmentally friendly than larger machinery, as they have a smaller carbon footprint and produce less noise pollution. Making them an excellent option for those looking to reduce their environmental impact.
The article will introduce you to HIOSEN mini excavators and their benefits. We will explore the advantages of using HIOSEN mini excavators, their various models and attachments, as well as customer reviews and testimonials. We will also provide essential tips on choosing the right mini excavator for your needs and information on maintenance and support. By the end of this article, you will have a comprehensive understanding of HIOSEN mini excavators and how they can benefit your next project.
Looking for a mini excavator?—Why not Consider HIOSEN
HIOSEN is a leading Chinese manufacturer of excavators with 12 years of experience in the construction machine industry. Starting from basic machine installations, the company identified a demand for small and medium-sized machines that could operate with high efficiency and take the place of laborers, which led to the creation of the HIOSEN brand that focuses on mini diggers.
Over the years, the company has been dedicated to quality products and technological innovation, resulting in a great reputation among clients. As market demand increased, HIOSEN incorporated a company that produces common excavators, expanding their product range to include mini, midi, large, and backhoe excavators. With high-end manufacturing equipment, advanced management, and professional employees, their products have been supplied to numerous places both domestically and internationally, including the US, Germany, the UK, Canada, Australia, the Middle East, and Southeast Asia.
Compared to other brands in the market, HIOSEN stands out as a top competitor due to its focus on mini diggers and its reputation for quality and technological innovation.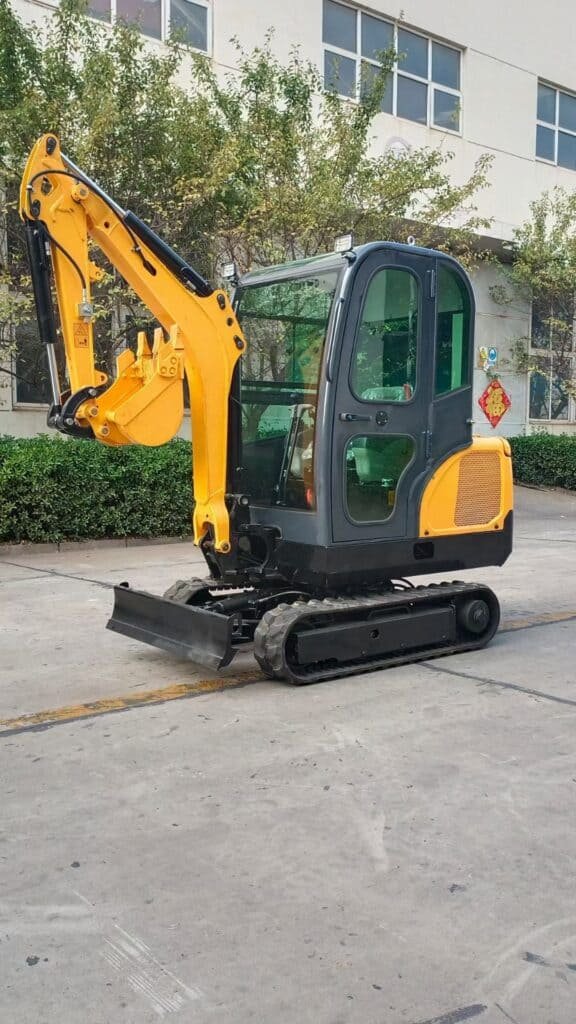 Advantages of HIOSEN mini excavators
High-quality materials and manufacturing processes
Use of high-quality steel and components for durability and longevity
Advanced manufacturing processes to ensure precision and consistency
Advanced technology and features
Equipped with advanced features such as GPS tracking, remote monitoring, and telematics
Intelligent control systems to optimize performance and fuel efficiency
Versatility in various project settings
Wide range of attachments available to suit different project requirements
Compact size for maneuverability in tight spaces and difficult terrains
Reduced maintenance and repair costs
High-quality components and manufacturing processes minimize the need for repairs and replacements.
Easy access to parts and support for quick and efficient maintenance
Exceptional after-sales service and support
The dedicated support team for technical assistance and guidance
Regular maintenance checks and servicing to ensure optimal performance
Competitive Pricing
Affordable pricing without compromising on quality and performance
Financing and leasing options available for ease of purchase
HIOSEN Mini Excavator Models
Overview of some models available
HX10 1 Ton Digger Mini Excavator
HX18T Micro Digger
HX20T mini digger
HX30 mini digger
HX10 1 Ton Digger Mini Excavator
Operating weight: 1 ton
Engine type: Koop/Brigg & Stratton
Engine Power: 7.6Kw/13.5kw
HX10 is one of the excellent products; the 1-ton mini excavator has capable of lifting heavy objects like pools and hot tubs. The excavator is great for landscaping projects and can destroy small structures, excavation, and trench digging thanks to its robust design and balance. To satisfy different customers, we can provide different engines based on their requirements.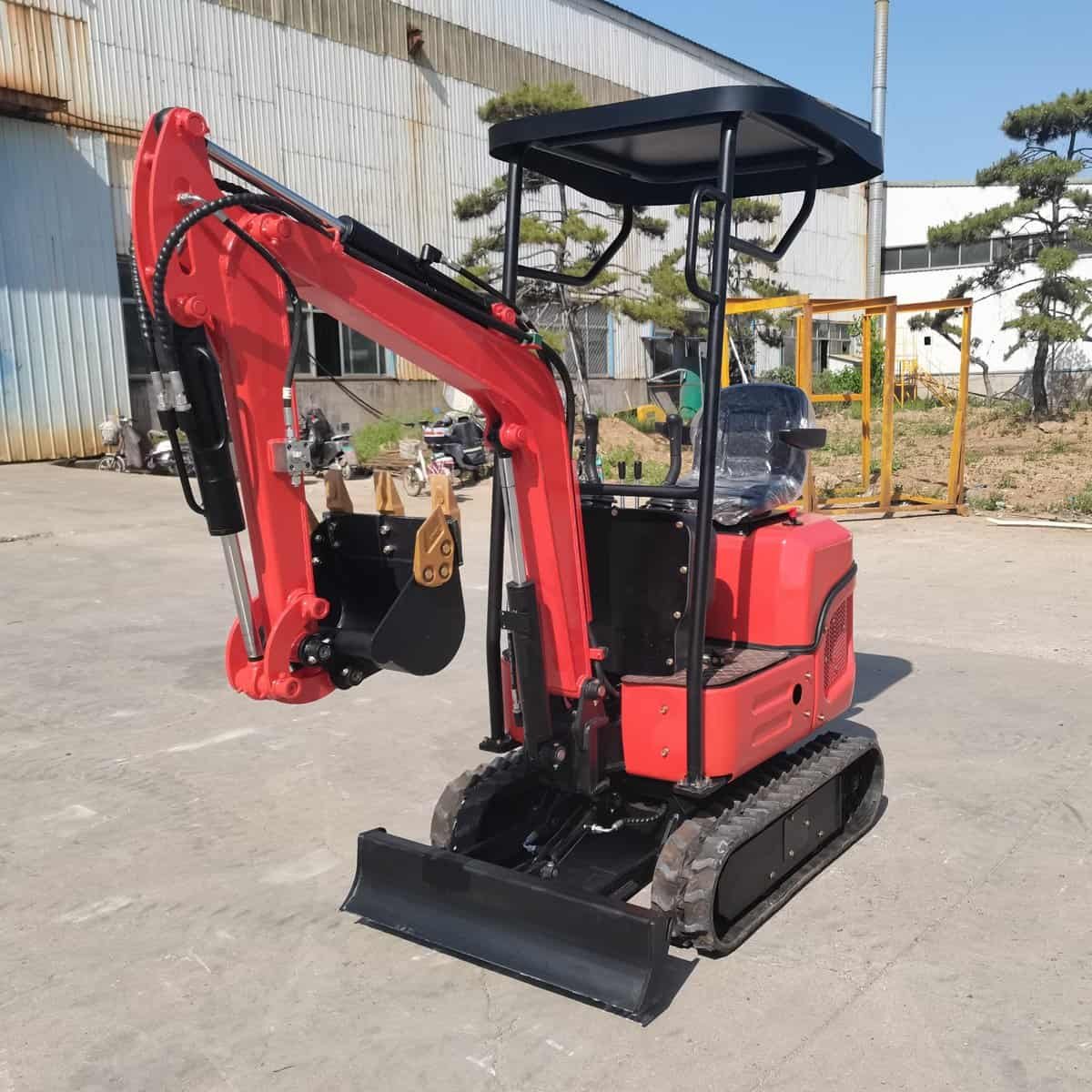 HX18T Micro Digger
Engine type: Laidong/Kubota
Engine Power: 18.1kw/18.2kw
HX18T micro digger is designed to handle big projects in confined spaces. HX18T is one of the most popular models we are hot selling. It's tailless designed. It can connect a ton of attachments and can be pretty much used in every situation where you will need a big boy. It's hydraulically controlled except for walking. We can provide EPA and Euro 5 standard engines to North American and Europe customers.
HX20T Mini Digger
Engine type: Kubota
Engine Power: 18.2kw
HX20T mini excavator is another type of tailless-designed digging machinery. Which has a higher-level configuration, such as a telescopic chassis crawler, hydraulic control, boom swing, etc. The Kubota engine is its standard configuration. And its EPA and Euro 5 emission standards. For HX20T, it's popular among Europe customers. It can be used in construction, gardening, greenhouse, home use, etc.
HX30 mini excavator
Engine type: Laidong/Kubota
Engine Power: 18.1kw/18.2kw
HX30 mini excavator is popularly used in construction and farming. It can be attached to many different attachments, such as a breaking hammer, auger, ripper, rake, trenching bucket, etc. A closed cab and air conditioner can also be installed. The digging force and machine weight is high. But the body is stable.
Conclusion
In conclusion, HIOSEN mini excavators have proven to be reliable and efficient machines for a wide range of projects. Some of the advantages of HIOSEN mini excavators include high-quality materials and manufacturing processes, advanced technology and features, versatility in various project settings, reduced maintenance and repair costs, exceptional after-sales service and support, and competitive pricing.
If you are in the market for a mini excavator, HIOSEN is definitely a brand to consider. With a range of models available, each designed for specific applications and with different technical specifications and features, you are sure to find a mini excavator that meets your needs. Additionally, with HIOSEN's commitment to providing exceptional after-sales service and support, you can be confident that your investment in a HIOSEN mini excavator will be wise.
Final recommendation based on the analysis
Based on our analysis of the different models of HIOSEN mini excavators, we highly recommend the HX10 for small-scale projects, while the HX18T, HX20T, and HX30 are excellent options for more specialized applications. No matter which model you choose, you can be sure that you will get a high-quality and reliable mini excavator from HIOSEN.
HIOSEN mini excavators have proven to be a great investment for those in the construction, landscaping, and agriculture industries, offering exceptional performance, versatility, and value for money. If you are in need of a mini excavator, be sure to consider HIOSEN as your next purchase.