Introduction
HX17 super micro digger is another amazing model available at Hiosen. It also possesses some unique specifications in terms of operating weight, dig depth, height, width, length, and much more. However, the most important thing to note about it is its hydraulic pilot control.
The interesting thing about the HX17 micro digger is that it may consist of a Kubota engine to ensure Euro5 emission standard and EPA Tier 4 standard. It may have an optional Changchai engine that contains great power of 20KW.
You may also call this HX17 super micro digger a compact excavator or a mini hoe. However, it is an expert at getting you the precise digging done. If you have made up your mind to buy this little machine then continue reading! This product description has special details for our customers.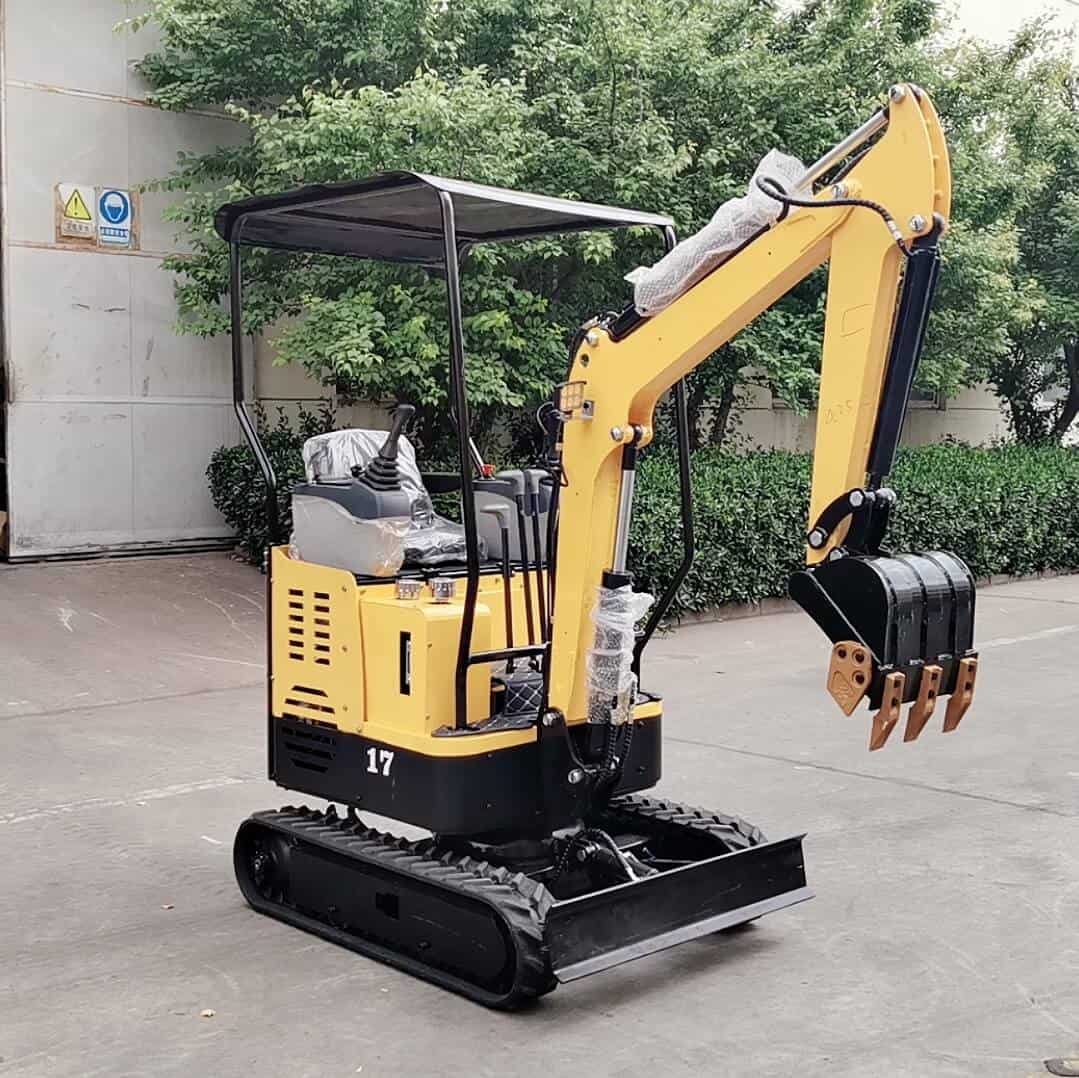 Technical Specifications of the HX17 Compact Digger
| | |
| --- | --- |
| Model | HX17 |
| Rotation Speed | 10r/min |
| Walking Speed | 2.5 km/h |
| Engine | Kubota/Yanmar/ Laidong |
| Bucket Capacity | 0.04 m3 |
| Width | 1100 mm |
| Length |  3160 mm |
| Height |  2280 mm |
| Crawler length | 130 mm |
| Crawler Width |  180 mm |
| Largest Digging Height | 2840 mm |
| Largest Digging Depth |  2010 mm |
| Largest Dumping Height | 2200 mm |
| Maximum Raising Height Of Bulldozer | 325 mm |
| Maximum Depth Of Bulldozer | 175 mm |
| Climbing Gradient | 30⁰ |
| Swing Angle | 360⁰ |
| Min turning radius | 1440 mm |
| Max digging radius | 3470 mm |
| Platform Clearance to ground | 380 mm |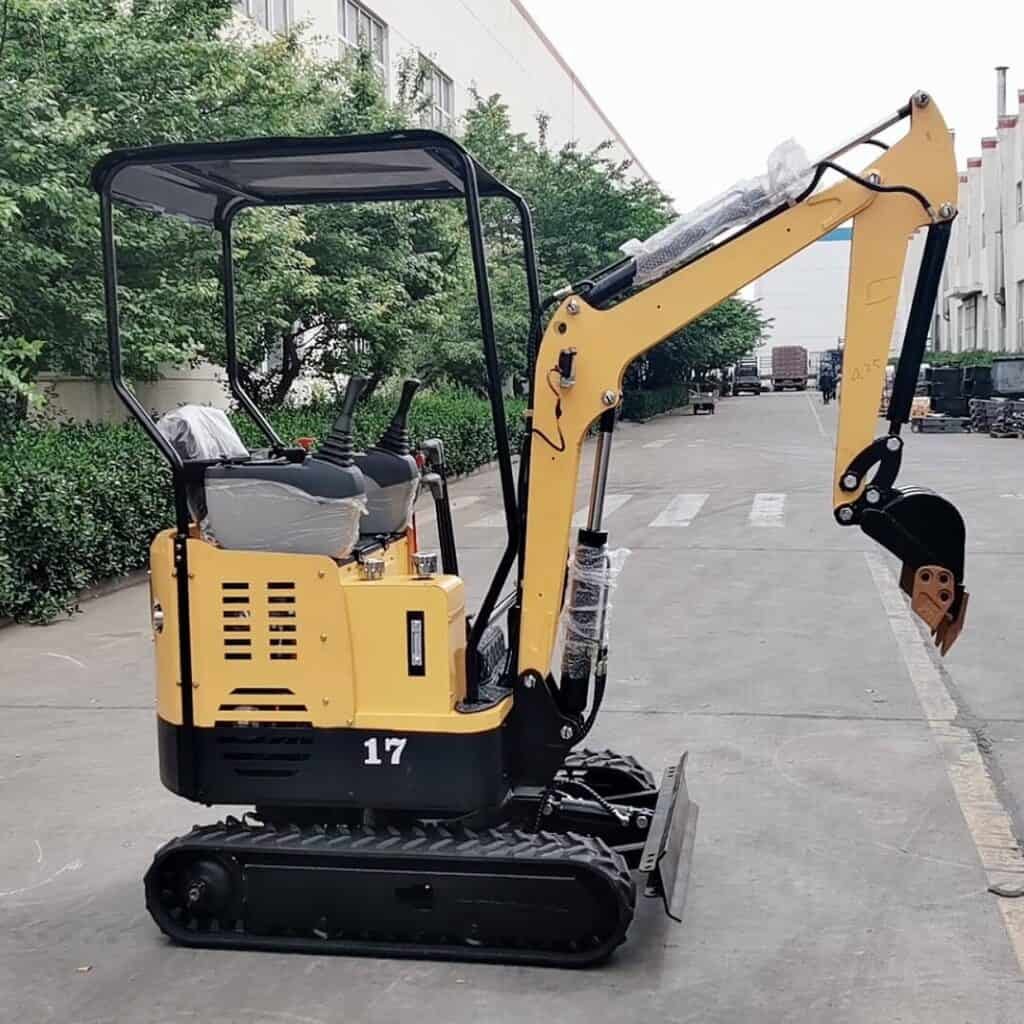 Attachments of this Super Micro Mini Excavators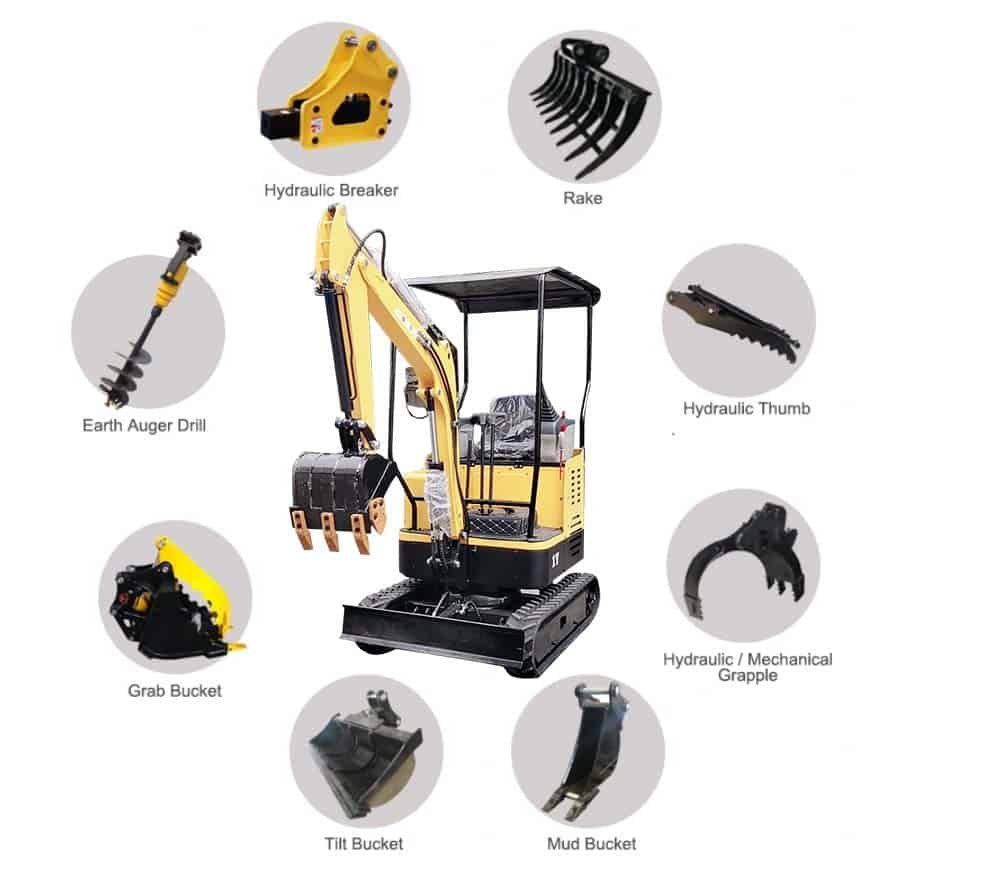 Just like other different models at Hiosen, HX17 can also perform multiple tasks by using multiple attachments. These attachments can be:
Gripper
Ripper
Raker
Auger Grill
Hydraulic Hammer
Thumb
Quick Hitch
Buckets
Applications of Super Compact Digger
So many people aren't clear about the applications of their mini excavators. If you are also one of those people then don't worry. We are here to tell you the best possible applications of your mini excavators. This part has some applications listed below to help you realize the scope and efficiency of your mini excavator.
✔Plantation of trees
✔Breakage of Pavement
✔Digging of trench
✔Tunnel Excavation
✔Cable Landfill
✔Piling
✔Greenhouse plowing
Package and Delivery
Keep in mind the specifications and attachments of our HX17 model, if you have decided to buy one. Then you should not forget to consider the package and delivery factor.
The delivery can be made successful without breaking your product only if the company offers attentive packages and delivery. Some knowledge points regarding the package of your HX17 mini excavator are listed below:
✔Hiosen can make use of exporting a standard wooden box if you have ordered one or 2 sets this excavators.
✔The 20GP container at Hiosen has the ability to carry 6 HX17 models inside it.
✔On the other hand, a 40HQ container can load 24 such models without breaking or damaging them.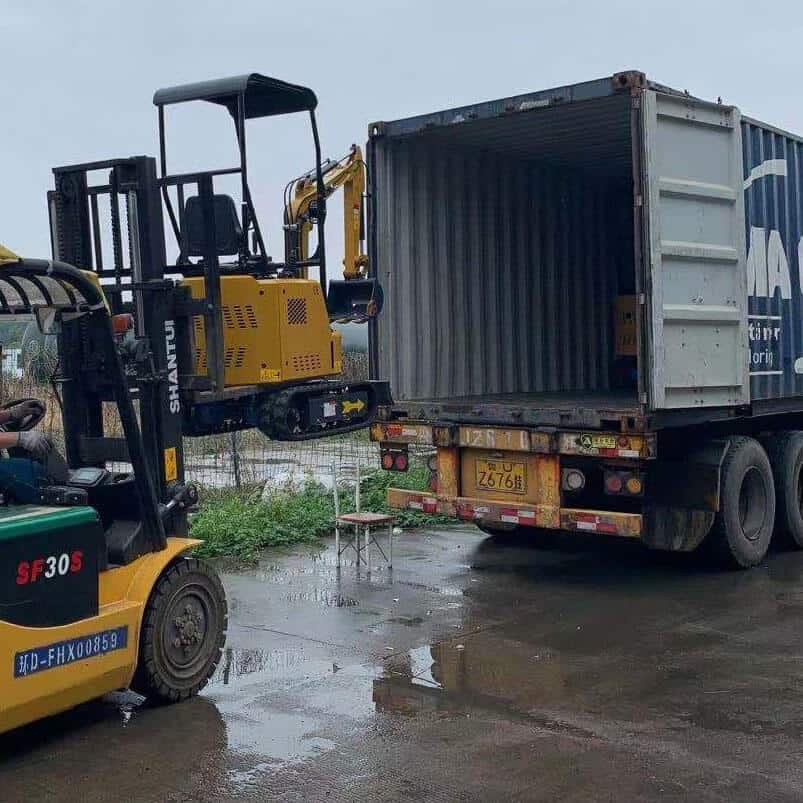 The Warranty or Service
When you have decided to choose a manufacturer for your excavator, don't forget to check his warranty or services. The pre-sales, during-sales, and after-sales services play an important role in the successful purchase of your little excavator.
✔Hiosen factory owns over 100 professionals and servicing teams to give you valuable services.
✔In pre-sale services, the Hiosen team is always ready to give you amazing tips.
✔In mid-sale services, the Hiosen team may customize the excavator and deliver it to you perfectly.
✔In After-sale services, Hiosen team offers repair works, technical guides, maintenance, and troubleshooting.
✔Moreover, Hiosen offers you a warranty on your HX17 excavator for a particular time period.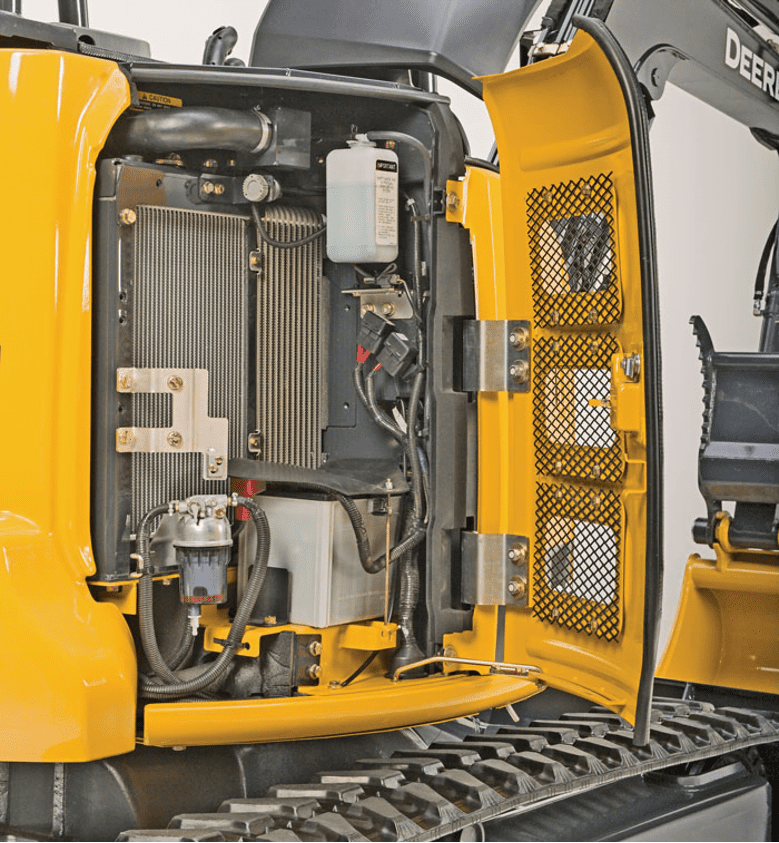 How Can I Start A Business With HX17 Super Micro Digger Machine?
When investing in our zero tail swing small excavators, most people also think to turn their little excavators into a profit stream. If you are one of those people then this part contains amazing profit or business tips for you. Following are some ways to earn profit through our HX17 mini excavators:
You can make use of a combination of a mini-excavator and breaker for small demolition jobs. This can help you break various structures. Once the demolition is done, you can switch to the bucket and move the debris and broken structures.
If you are planning to generate high income through your mini excavator then don't forget to try clearing. The clearing through mini excavators for the purpose of new development can be quite profitable. Moreover, you can also clear snow during winters and earn through it.
Your HX17 super mini excavator can be very helpful if you use it as a soil compressor. This ensures compression once you are done with digging. Soil compaction can be the best way to earn a larger return on investment.
Another way to earn money through your little digger is by lifting jobs. You can help on construction sites to lift heavy objects from one place to another place easily. The lifting job can be done more precisely by making use of a grapple. This gives you a perfect grip over the lifted objects.
Lastly, the best way to turn your HX17 excavator into a profit stream is by preparation of a site for planting and paving. For this purpose, you can make use of a ripper.
How Can I Safely Import The Mini Excavators From China?
When importing your HX17 super mini digger equipment from Hiosen, you have to take care of different factors. No matter which models you choose for your  micro excavator, you always need guidance to successfully import the products into your country. Whether it is John Deere, Hitachi, Kubota, or whatever brand, you always seek proper guidance. There is a proper way to it and it's not magic.
To ensure that you can safely import your micro excavator from China, here are a few important points:
✔You should be aware of taxes, import duties, and Freight costs of your country. Note the higher the freight costs, the higher will be the import duty.
✔Harmonized Tariff Schedule can also help you calculate import duties.
✔Don't forget about Harbor Maintenance Fee and Merchandise Processing Fee especially when you are living in the USA.
✔Based on the country you are living in, the type of taxes and their amounts may vary.
✔Note that the import duties of your 1.6-ton mini excavator will not be refundable.
✔Make sure that your country allows the importing of a mini excavator to avoid time & money loss later.
✔Get yourself a trustable manufacturer with years of experience, certifications, licenses, and good reviews.
If you are looking for mini excavator for sale, if you need the mini digger for your own jobs or constructions, pleasae contact us.