1. Description
With its outstanding ability to work on several small and medium-scale projects, HX35 is a hot-selling model at Hiosen company. It has an amazing ability to adapt the hydro pilot control just like large excavators. HX35 is quite easy to operate as compared to its large alternatives.
HX35 mini excavator turns out to be a powerful model especially when you do something in a restricted area. It can help you with demolition, trenching, digging, and excavating. To optimize the performance in narrow spaces, our HX35 is designed with a high-quality plunger pump. It possesses a fixed undercarriage with a 1.5m width to gain the right balance as well as stability to perform different tasks.
If you are finding something to accomplish jobs easily at small and medium scale. Or you want a perfect mini excavator for lifting jobs. Then, our HX35 Micro digger is the right choice for you. Continue reading to know about its technicalities and functionalities.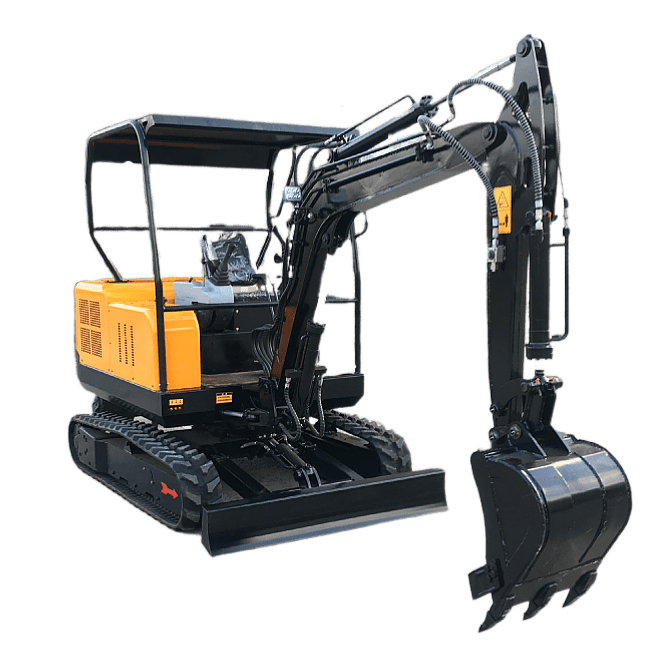 2. Technical Details
Technical Specifications are helpful in determining whether a model is suitable for your job site or not. There are different brands offering technical specifications for several models of mini excavators. These brands can be Bobcat, Kubota, Hitachi, or any other large brands.
Keeping in mind the requirements of our users, we have enabled customization of our mini excavators. However, the standard technical specifications of HX35 mini excavators are listed below:
| | | |
| --- | --- | --- |
| 1 | Name | Crawler Excavator |
| 2 | Model | HX35A |
| 3 | Bucket capacity | 0.1m³ |
| 4 | Engine | Xinchai/Kubota/Changchai |
| 5 | Walking speed | 2.7 Km/h |
| 6 | Rotation speed | 10r/min |
| 7 | Total length | 4180 mm |
| 8 | Total width | 1500 mm |
| 9 | Total height | 2200 mm |
| 10 | Crawler length | 2300 mm |
| 11 | Crawler width | 250 mm |
| 12 | Body width | 1500 mm |
| 13 | Maximum digging height | 3900 mm |
| 14 | Maximum dumping height | 2600 mm |
| 15 | Maximum digging depth | 2500 mm |
| 16 | Maximum digging radius | 4040 mm |
| 17 | Platform clearance to ground | 458 mm |
| 18 | Swing angle | 360° |
| 19 | Climbing gradient | 30° |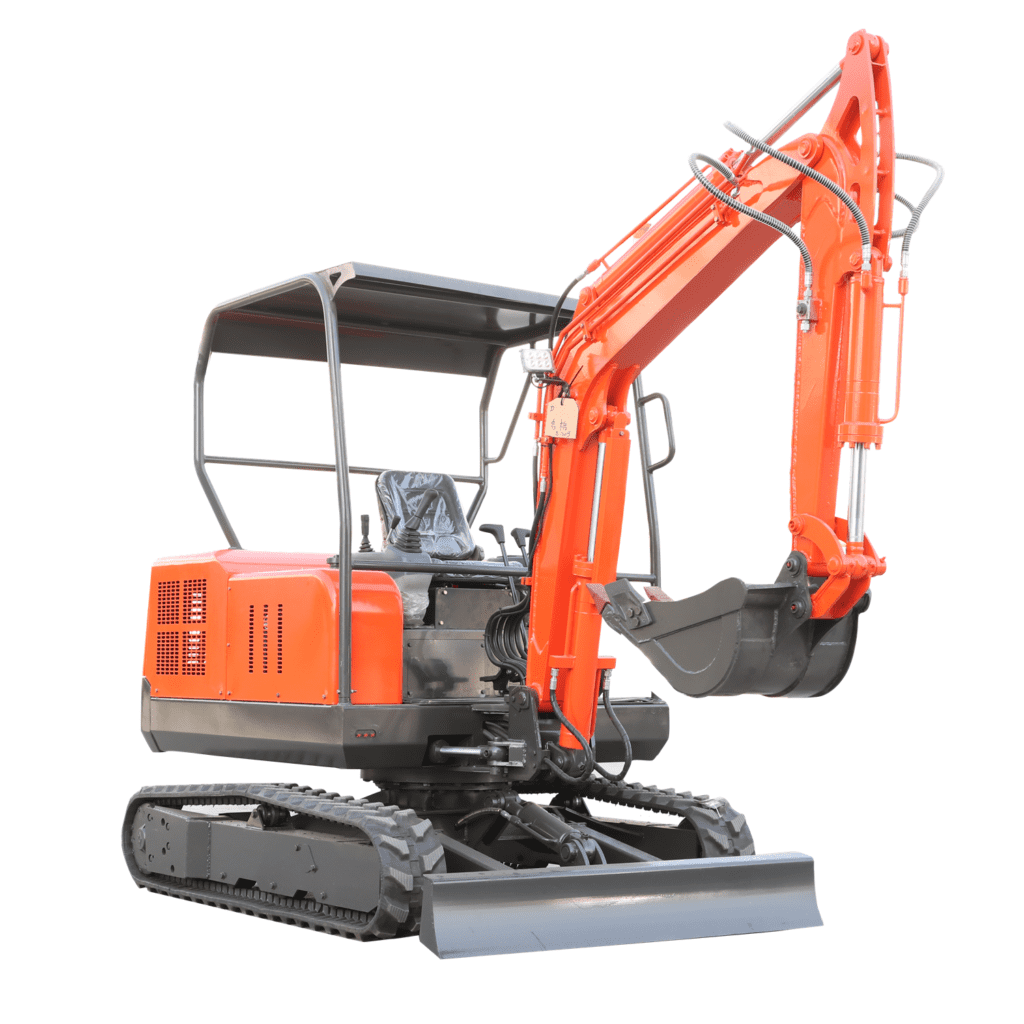 3. Applications:
When buying anything, it is important to know about its applications. Therefore, when you invest in whatever brand, make sure that the mini-excavator has no restrictions in your required application. For this purpose, it is important to know about its specifications that truly define the applications of your mini excavator. For example, a small excavator has different applications than those of large Excavators. You cannot use large excavators in narrow spaces otherwise it may damage structures. Some applications of HX35 mini excavators are listed below:
Pipeline installation
Ditching or trenching of water pipe construction
House gardens digging
Drilling holes
Trees plantation
Movable through fences panel
Plenty of power to deal with small and medium tasks.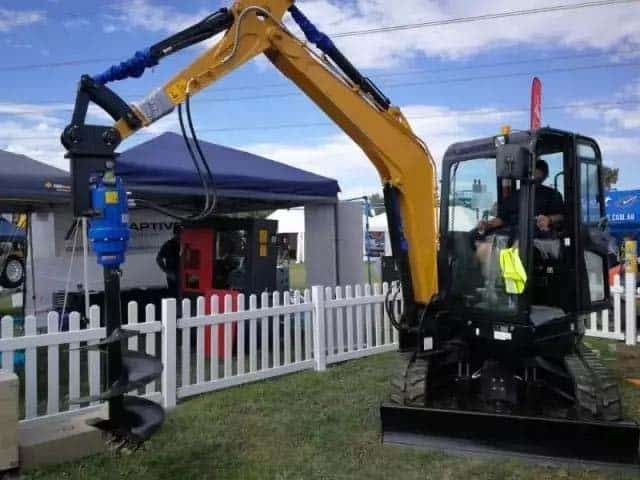 4. Attached Tools
The following tools could be attached to our  small mini trench diggers. Here is some of the  mini diggers accessories for sale.
Drilling Augers.
Breaking Hammers.
Rippers.
Digging Buckets.
Rake Buckets.
Grading Beams.
Grapples
Thumbs
Quick Hitches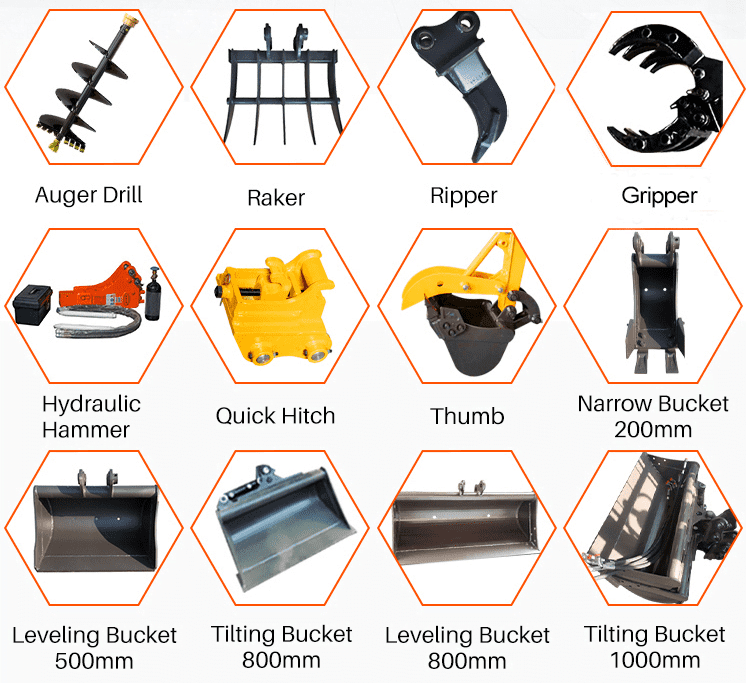 5. Package and Delivery
When importing our HX35 super digger to your country, you should pay attention to its package and delivery. It is one of the important aspects that most customers ignore. Negligence of such issues may result in missing parts or broken products. However, we take care of our customers by packaging our products into high-quality standard wood boxes. We make sure that the product doesn't get damaged on its long journey from China to your country. Hiosen's experienced and skilled manufacturers help you avoid damage to the greatest extent.
If you order one piece of HX35 or any other model, we pack it into a high-quality wooden box.
For two sets of HX35, we use a 20GP container.
For five sets of the HX35 model, 40GP/HQ is enough.
For delivery purposes, we prefer whatever mode of transportation you recommend.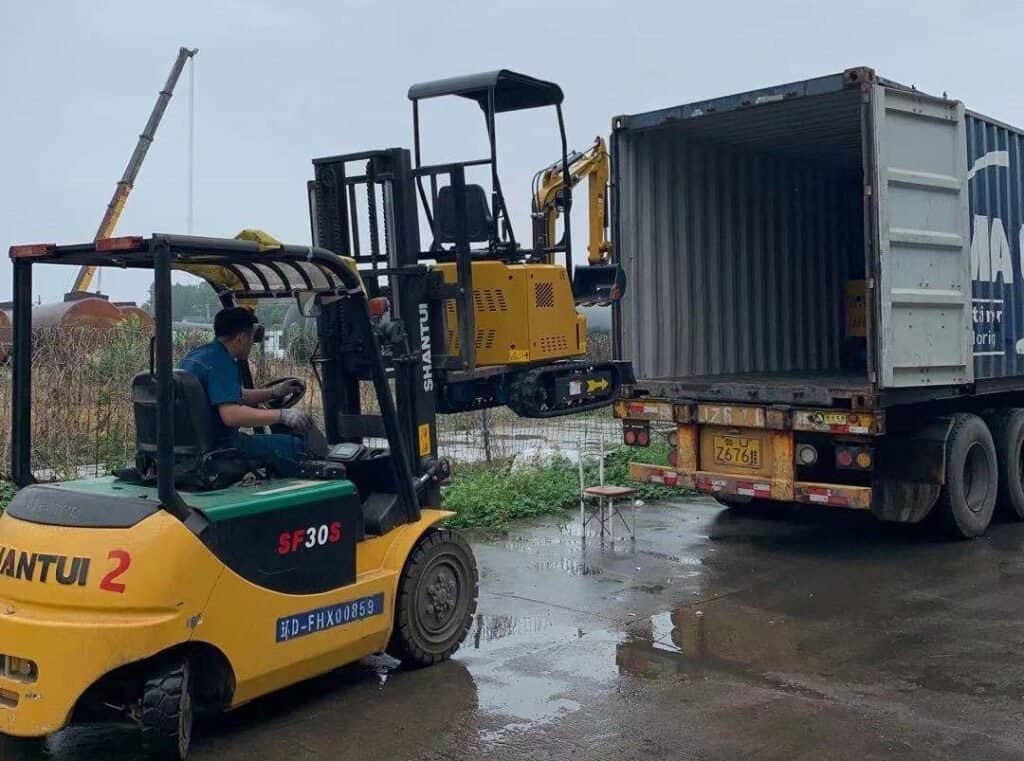 If you are looking for china  HX35A small mini trench digger for sale, if you need the mini digger for your own jobs or constructions, pleasae contact us.
If you are the dealer/wholesale/vender/distributor for the mini excavator for sale, you are at the right place.
We warmly welcome all friends contact us, we will do what we can to provide the best solutions.
7. Difference Between A Mini Digger And A Standard Excavator
Most people mistakenly buy the wrong sized mini excavators due to their confusion between mini and standard sizes. If you are also among those confused people then don't worry. We will help you clear the difference between a small and a standard size excavator. It will help you make the right purchase in the market.
It is very clear from their names that a mini excavator is a small and lightweight excavator. While standard excavators are always larger than mini excavators. The important point is that mini excavators possess a weight of 10 tons or less than it.
Mini excavators are capable of equipping with various kinds of attachments that Standard Excavators may not equip.
HX35 mini excavators put a very less impact on the environment as compared to standard-sized excavators.
If you have to work on crowded sites then you should prefer a mini excavator to a standard excavator.
Mini excavators are easily Movable as well as transportable as compared to your standard-sized excavators.
8. What Are The Best Ways To Operate Mini Excavator
Knowing how to operate our HX35 mini excavators is as important as knowing its technical details. If you aren't an expert at it, you may end up harming yourself or damaging the little excavator. Some useful operating tips recommended by experts are given below:
The first and most important thing is to read the manual for the mini excavator. Without reading the manual, you may never know how to operate it in the right way. You will be able to know about warning labels, control points, and fire extinguishers. You should at least know about the basics of your mini excavator told by the manufacturer.
Inspect plays an important role before you operate the machine. Fluid leaks or loose hoses should be checked on a regular basis to avoid hazards.
Before bringing it to the actual job site, you should check your mini excavator at a testing place. This will make sure if your compact excavator is working fine or not. This can be checked in an open and large area. At this point, checking the mini excavator's movement and functionalities is a must.
If you are a beginner, you should practice driving the compact excavators on the track. It will give you a strong grip when you will operate it in narrow spaces.
Make sure your mini equipment has balanced accurately.
If you want to purchase our small excavator, you can contact us online through our email.