Thinking about importing mini diggers from China? Then make sure to factor in all the benefits and risks to avoid future problems.
Mini diggers have become popular recently. A few years ago, people would call them small toy cars. Their size and appearance made people not consider them real machines. But that is not the case now! Businesses have begun utilizing mini diggers. Because of that, they even resort to importing mini diggers from overseas.
So, it is a must for you to be knowledgeable of what you are about to face in importing mini diggers from China. Refer to our guide below as we discuss important points. This information will assist you in making a decision about your next endeavor.
Why Import Mini Diggers From China?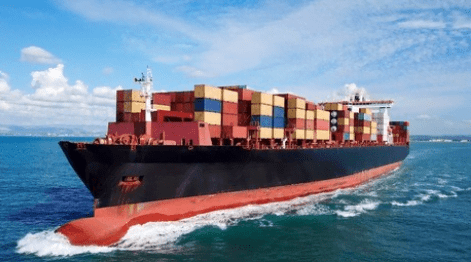 Among international countries, China is a leading manufacturer of excavators. It houses thousands of manufacturing industries that produce affordable yet high-quality excavators. No matter what excavator type it is, China will always have something to offer.
After years of development, China's technology has matured and improved. This made them capable of producing high-standard excavators. In return, it entices business owners and customers to buy from them.
Because of the import costs and fees, wise people would resort to bulk buying the products. They would then enjoy the benefits of wholesaling China mini diggers.
Benefits of Importing Mini Diggers from China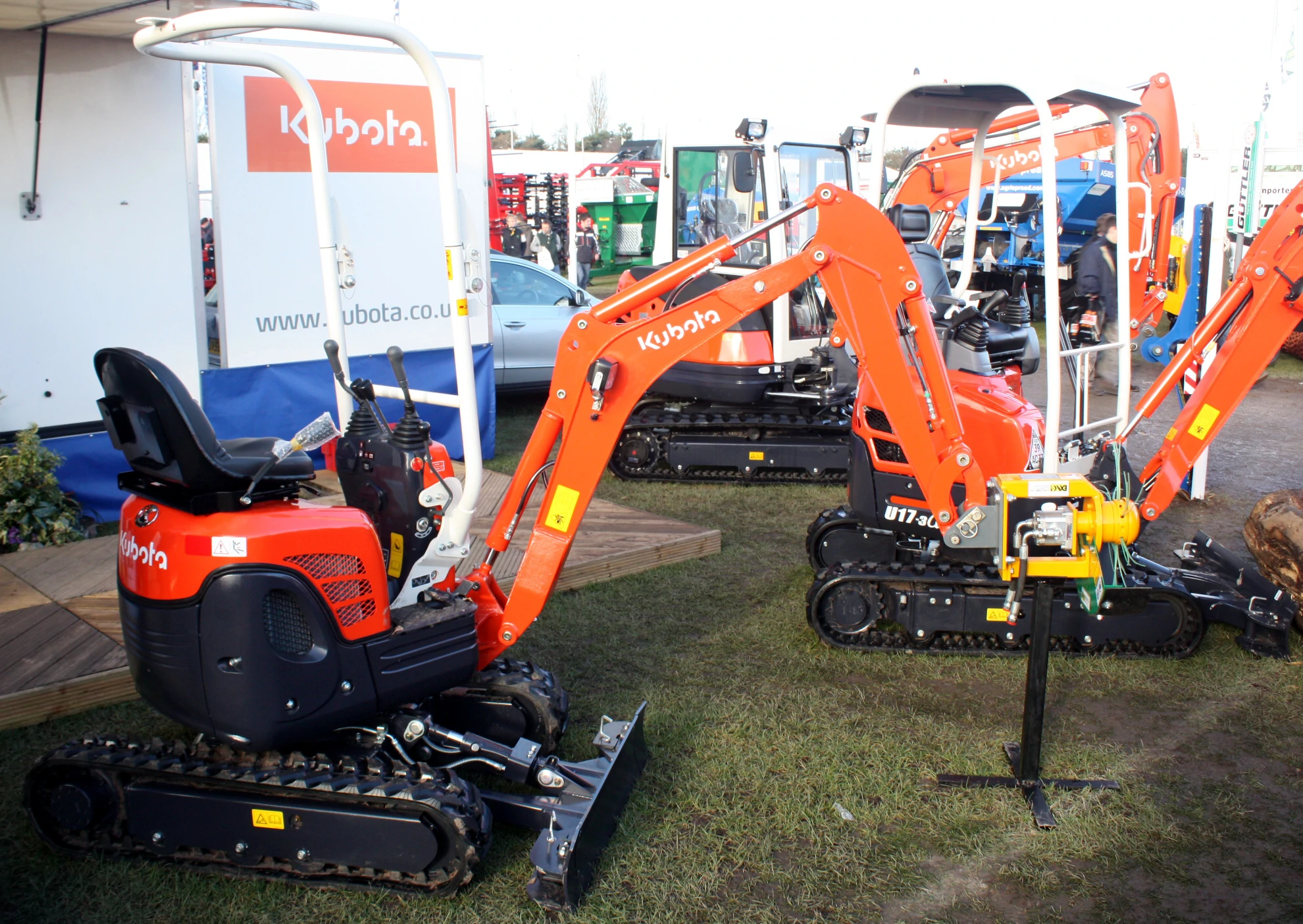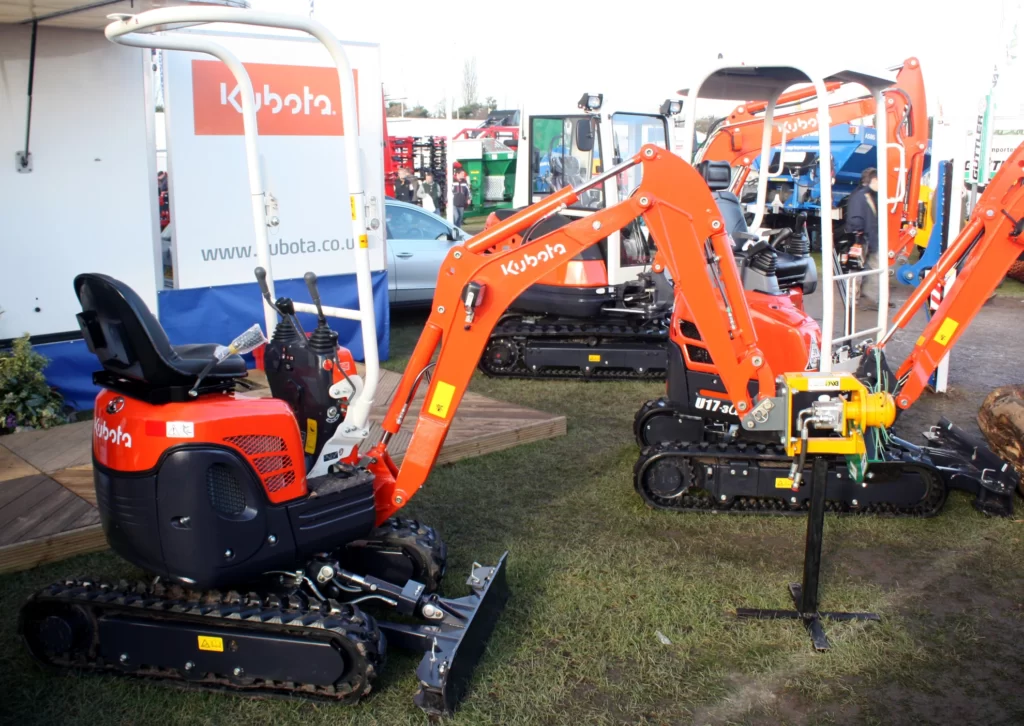 Building spaces are becoming denser. Also, working is becoming difficult when it comes to massive equipment. The standards for the construction industry are also leveling up. Before, it would be enough to fill up the pit at the end of the work. Now, clients are becoming more cautious. They would mostly request construction with minimal damages as possible. Other roads are also unsuitable for large machines. Hence, the surge in the importation of this light equipment.
1. Cost-Efficient
This is the first and prime reason why most clients choose China. It is a fact that buying mini excavators are expensive already. What's more, you will spend another budget on importing it, right? So businesses will most likely prefer the option that will lead to reduced costs.
Mini diggers in China are more affordable compared to other Asian countries. But despite that, the manufacturing is of high quality! The supply of mini diggers is made from high-quality materials. Yet you don't have to burn a massive amount of money for it.
Keep in mind that the import costs might even exceed the original cost of your mini digger. But we assure you that the import costs in China are cheaper than in other countries. Because of that, we can say that the total costs are indeed lesser when you transact in China.
2. Smooth Import Transactions
Let's say you have already decided to import mini diggers from China. One of the benefits that you will experience is a smooth transaction. If ever you want to buy large quantities of mini diggers, that is not a problem for them!
China has been very active in importing and exporting activities. Quantity issues are no longer relevant to them. Even if you want to buy 5, 10, or 20 mini diggers, rest assured that China can deliver that to your address. This shows that Chinese manufacturers are already knowledgeable about these things. No wonder why a lot of people trust them.
3. The Products are Customizable
You can easily approach Chinese manufacturers to make your request. If you want your mini diggers to be made in a specific size or design, they can do that for you.
Chinese manufacturers greatly respect their clients. Even if you are from overseas, they make sure that your trust will not be put in vain. This proves that China does not only provide high-quality mini diggers. They also cater to the customers' desires and ensure the utmost satisfaction.
4. High-quality Mini Diggers Production
We have mentioned this countless times already. But we couldn't stress this enough. This deserves emphasis because people often misunderstand less expensive products. When the cost is low, people immediately think that the product is of low quality.
But in China's case, that is not applicable. The mini digger production in the country is sought-after. People will not waste their money on something that is not worth it, right? Throughout the years, China has proven that they are one of the best excavator manufacturers in the world!
When you import mini diggers from China, expect great quality. With minimal cost, you can already get high-quality machines.
Risks of Importing Mini Diggers from China
Like in all business transactions, there are always risks. Risks are inevitable. No matter how sure and appropriate your plan is, there is always room for risks.
Importing mini diggers from China is also not risk-proof. You will encounter them during the process. But you can reduce the risks if you become aware of them. That way, you can make contingency plans in case one of them will occur. Shown below are some of the common risks. These are what you can possibly encounter when importing mini diggers from China.
1. Different Quality Standards
One of the major risks in importing products from overseas is the quality standards. In every country, there are rules when it comes to product quality. China has its own quality standards. Your country has its own quality standards. If you are not aware of their differences, there is a high risk of not getting your mini diggers.
To prevent this, you just have to be knowledgeable about the rules. Make sure that you communicate with your Chinese manufacturer. Tell them what your country's standards are. That way, you can also ensure successful delivery. You can negotiate the terms with them when it comes to the changes that might be needed for the mini diggers. Doing this will greatly save you time and money.
2. In-Transit Problems
There is always a chance that the products might be damaged along the way. Especially since it is a long-distance delivery. Mini diggers are unlike others that you can just pack in a small bag. They need to be transported in big trucks or boats. So there are risks related to that.
To counter this risk, you must apply for insurance. Getting insurance for your mini diggers will help cover the damages if ever they got lost or damaged. Do not think about the extra expense that you will incur for the insurance fees. Keep in mind that your money will be wasted if you do not have insurance and you encounter this problem. It is better to prepare for any possible risks than regret not doing anything later on.
3. Defective/Sub-standard Products
You might be wondering why this is included in the list. We said earlier that China produces high-quality mini diggers, so why this topic? Well, to answer that question, no country is perfect. There will always be manufacturers who want to earn much more profit instead of client trust.
The best thing to do against this risk is to choose reliable manufacturers. If possible, choose a company that has already been in the industry for quite some time. A quick research will not hurt you. Browse through the company's social media accounts or websites. Check customers' reviews and see if they were satisfied. Doing that will help you make a better decision in choosing Chinese manufacturers.
4. Too Many Competitors
If your goal is to buy and sell, then this is one of the major risks that you will face. Most of the time, people's goal in importing mini diggers from Cina is to spend less capital. That way, they can earn more profit. But if your country's market already has too many competitors, there is a high risk of low turnover.
To plan against this risk, you can start by ordering in small quantities first. It's like testing the waters. Then, you can increase the quantity as time goes by. If you have already secured a few loyal clients, that is a great time to place large orders.
5. Distant Communication
Long-distance communications always have risks. There are that risks of misunderstandings and confusion. Since you are ordering from overseas, you have no choice but to communicate online. Sometimes, you cannot completely convey what you want to say. When that happens, the listener has a high tendency to misinterpret your words.
This will greatly affect your mini diggers, especially if you have some specifications. The best thing to do in this situation is to do video calls. If you know someone from China, you can also request them to visit your manufacturer. If you have an extra budget, you can also personally visit them.
Bottomline
Indeed, importing mini diggers from another country is a huge risk. There are a lot of factors that you can possibly encounter. But with the right knowledge and strategies, you can prevent the risks from happening.
We hope the guide above was able to fill you with essential information. If you love reading articles like this, you can visit our Blog-Everything You Can Learn About Mini Excavators (hiosen.com) Page. You can also contact us, and we will gladly accommodate you.