Why We Buy Mini Excavators From China
Today we are going to take a dive into the mini excavator and go over all the important details of what you need to know. This article will explain why we should buy mini excavators from China, how they compare to standard excavators, how to choose the right mini excavator for jobs, and more.
 If you are curious about why buy mini excavators from China, this is the article for you. Even though China manufactures a variety of machinery and exports it across the globe, certain provinces in China are known for producing certain types of machinery. To narrow down your research process, you should be familiar with provinces and cities that manufacture mini excavators.
The narrow and small urban areas required a compact option instead of heavy and large-sized machines, so many people choose mini diggers for their jobs during this period.
There has been considerable development in mini excavators in European and American countries, and they have gained a great deal of recognition.
 However, as small excavators' demand continues to grow, many people are curious whether they could get more options based on Chinese excavators, for example. The manufacturing of mini excavators has become more popular and powerful in China over the past decade.
 After years of development, China has become the world's largest mini excavator market. Small excavators produced in China are of high quality, affordable, and have very mature technology.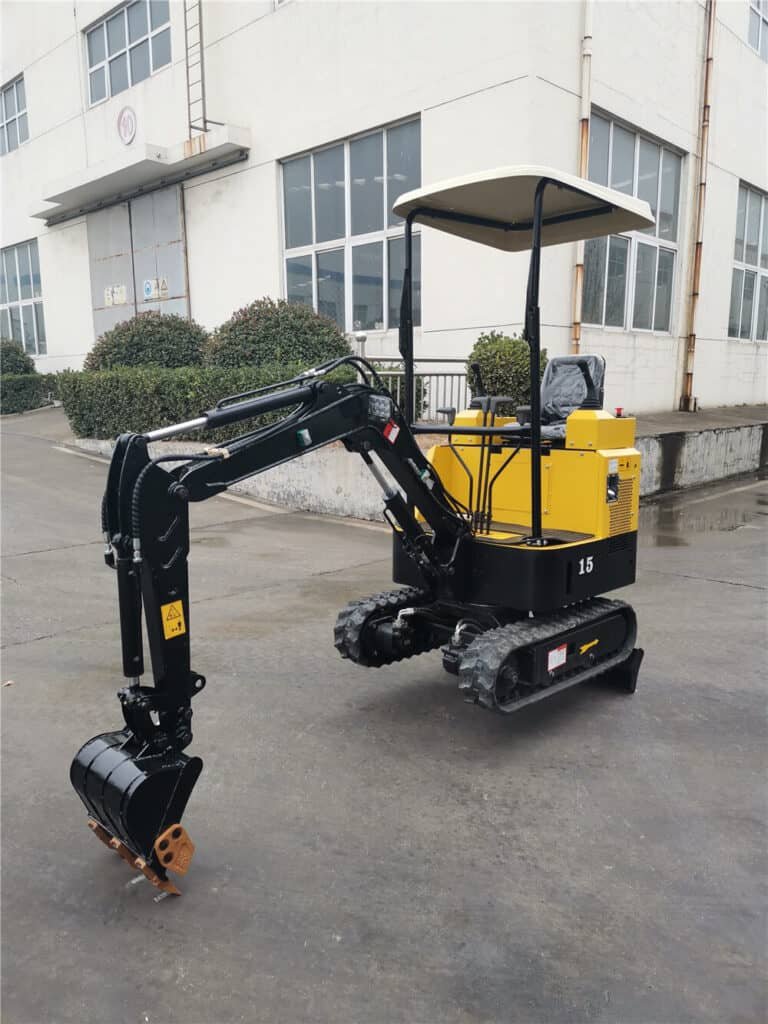 Are Chinese Excavators Good to Buy?
The answer is absolutely Yes
Due to the Chinese's affordable prices, people assume China's excavators are of low quality. However, since manufacturers in China adhere to quality standards, the quality is excellent.
It's more about the Chinese producing excellently designed excavators with uneven quality control. That's an artifact of their government and economic system. They're more concerned about hitting production goals than making sure everything is perfect.
The following are a couple of motivations to think about purchasing a mini little excavator in China. The price of mini excavators in China is much lower than in other countries, which makes them a great option for budget-conscious buyers. The quality of Chinese mini excavators is generally high, so you can trust them to perform as expected. You can usually get your mini excavator repaired or replaced quickly and cheaply if anything goes wrong with it. Manufacturers typically provide better service and support than their international counterparts.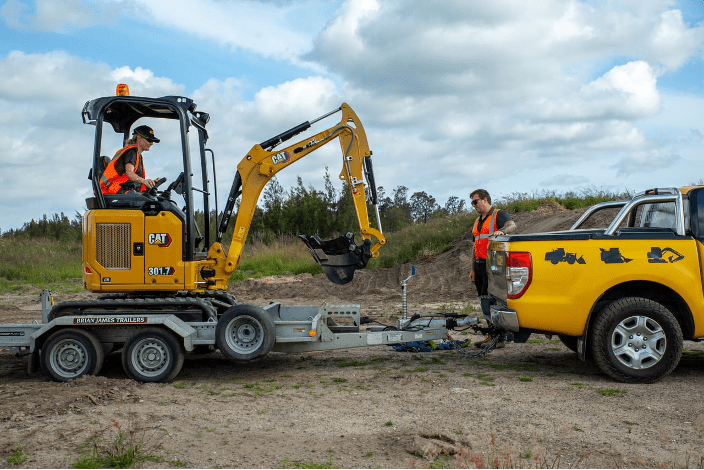 Reduced Costs
Many companies prefer China due to its reduced costs.
When imported from China, mini excavators are quite affordable compared to other Asian countries. The mini excavators are manufactured and supplied with high-quality materials at low prices.
Although it is also true that import costs may exceed the cost of a mini excavator, overall costs are still very low; transportation cost + manufacturing cost China's market has a great margin since it has low costs not only in mini excavators but so many other heavy-duty and light-duty machinery.
As a result of its large market and strong infrastructure, China is the best place to buy mini excavators. In the last few decades, the Chinese government has invested heavily in infrastructure, leading to a high level of development in the country. As a result, there have been a variety of opportunities for businesses, including construction and industry.
More than 1.3 billion people live in China, so the market is also huge.
Mini excavators have a lot of potential customers since the Chinese government has implemented a number of growth-enhancing policies.
China's policies include favorable tax rates and an emphasis on sustainable development. Overall, these factors make it the best place to buy mini excavators.
Can Import large Quantities of Mini Excavators from China?
Yes
They are in large quantities.
Chinese companies are accustomed to building giant structures and delivering them.
When you import your mini excavators from China, the quantity is never an issue.
 Mini excavators from china are easily customizable
You can share your own specifications for the mini-excavator and they will customize it according to your needs. What makes Chinese companies so great is that they take care of their customers' needs and requirements.
As a result, Chinese companies don't sacrifice customer desires or corporate image for profits.
Awesome mini excavators of china
In general, when a company offers low prices, it is quite likely that the quality of the product will be poor; however, when importing your mini excavator from China, the case is quite different.
The product will be high-quality with reduced costs without sacrificing quality.
You can always contact their manufacturers online if there are still quality problems.
Benefits to Buy Mini Excavators from China
In short, a mini excavator is a tracked or wheeled vehicle that is a smaller, lighter, and more compact version of its big brother: the excavator. These are the following reason to buy china China Mini Excavators.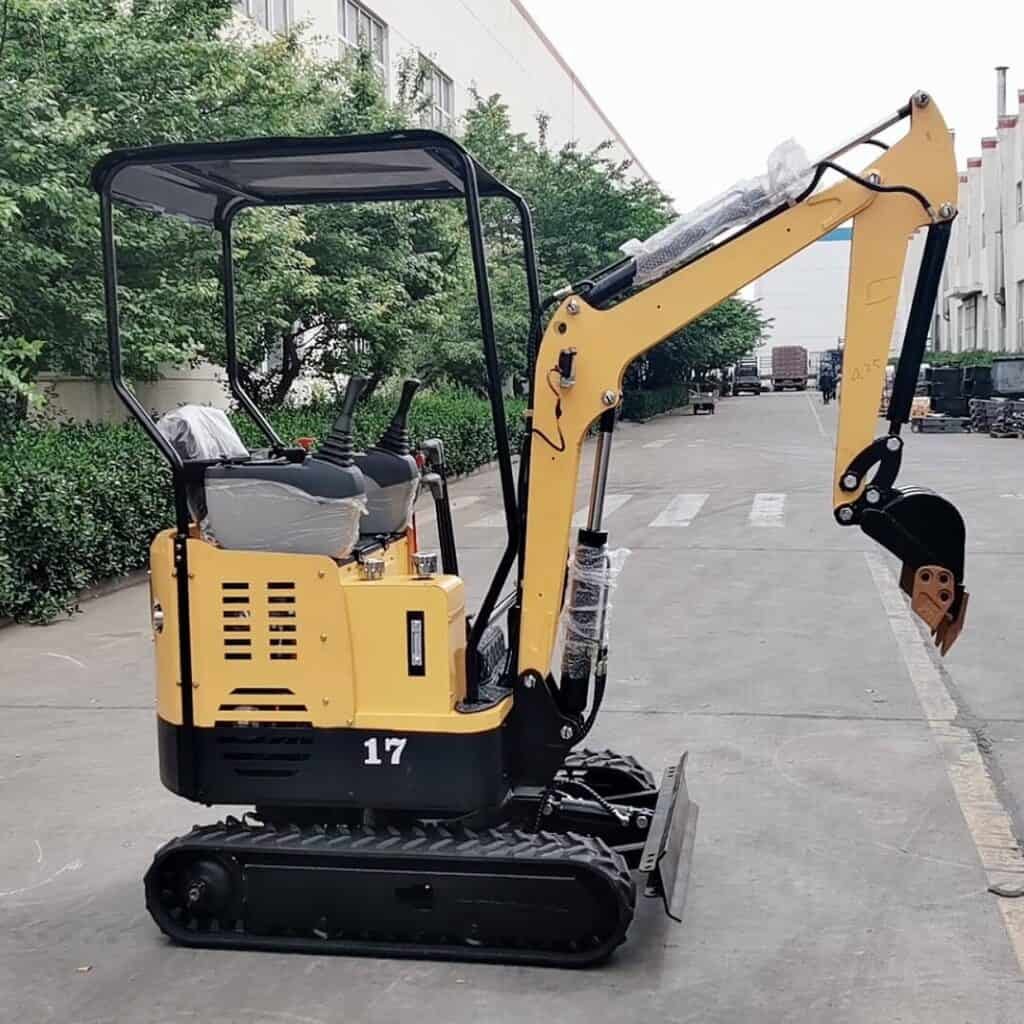 Exceptional Performance of China Mini Excavators
Mini excavators from China are built to exceed expectations. They are designed to deliver reliable performance and have the power to handle the toughest jobs. These machines are constructed with exceptional engineering, so you're confident they'll last a long time. They weigh between 2,000 pounds and 8,000 pounds.
The Versatility of China Mini Excavators
You should choose China mini excavators because they can be equipped with a variety of work tool attachments. The mini excavators are compatible with many attachments, including buckets and hammers. You can also easily swap out attachments so you can switch between applications.
Easy Transportation of China Mini Excavators
Companies can easily move China mini excavators from one location to another since they are lighter than regular excavators and smaller than regular excavators. They don't require large special vehicles to transport them, since they can often be trailered behind standard trucks.
Reduced Noise Pollution Mini Excavators of China
A larger excavator can emit a lot of noise when you use it. The louder the machine, the more noise pollution it's going to produce. If you're working in a public place or residential area, you're going to need a quieter machine. Since a mini excavator is small, it's ideal for tasks that need to be kept quiet.
Cost-Effectiveness Mini Excavators China
In addition to being less expensive to purchase and rent than standard excavators, mini excavators also consume less fuel, saving you money on fuel. Additionally, they may not require drivers to have special permits or commercial driver's licenses to drive and transport on highways.
Simple Operation Mini Excavators of China
Mini excavators are easier to operate than standard excavators. One of the main advantages of using a mini excavator is that it can be quickly trained to operate by your staff. It is possible to train your staff quickly, and they should be able to drive and use it exactly according to your requirements.
Tight Navigation Capabilities of China Mini Excavators
China mini excavators are compact and are able to fit in yards and work sites where space is limited. Larger excavators might not fit on the job site, or they may be difficult to use. By using a mini excavator, a project will not be slowed down because a larger excavator may not be able to turn and rotate efficiently.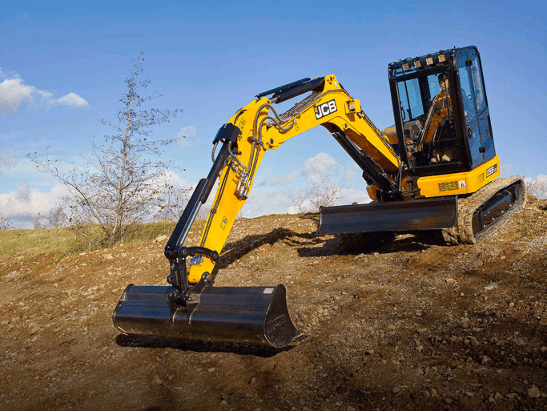 Feature of Mini Excavators of China
Full-rotation mini excavators of china
In the newest mini excavator models, full rotation is enabled (FR). This allows the machine to dig to either right or left without repositioning, and more counterweight remains in line with its center for greater stability.
With an optional air conditioner, defrost, windshield wiper and washer, skylight with sunshade, Bluetooth radio, and high back suspension seats with headrests, the cab comes with an automotive-style interior.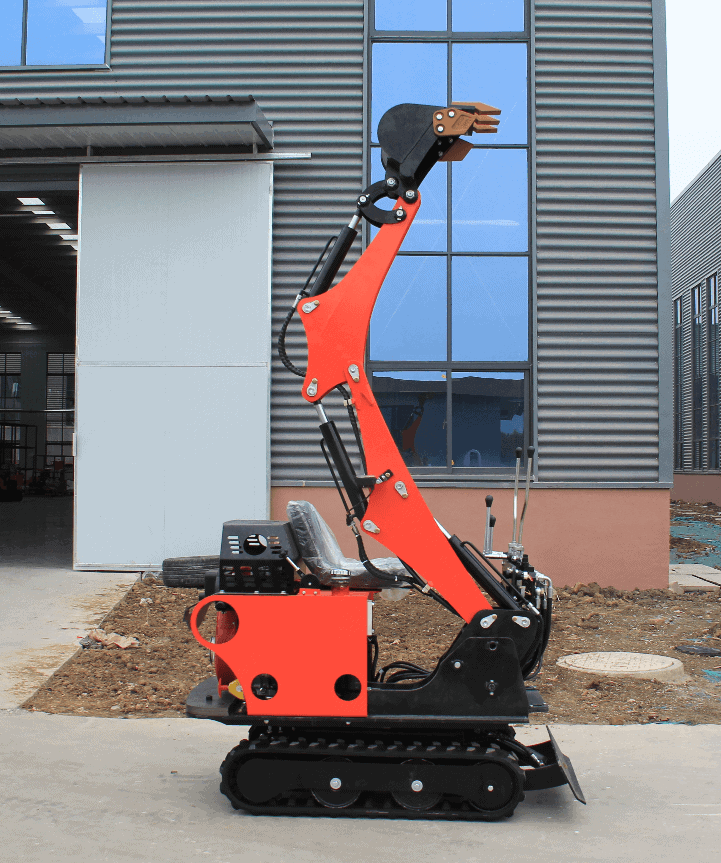 Fully electric mini excavators in china
With just a single charge, the new fully electric mini excavator can work a full day shift. There are three or four lithium-ion battery packs with a storage capacity of 15-20 kWh, a load-sensing hydraulic system, a sophisticated battery management system that ensures full-shift availability, and a load-sensing hydraulic system that delivers powerful digging performance.
A load-sensing hydraulic system, a sophisticated battery management system, a load-sensing hydraulic system, and a powerful, load-sensing hydraulic system ensure full-shift availability. There are three or four lithium-ion battery packs with a capacity of 15-20 kWh.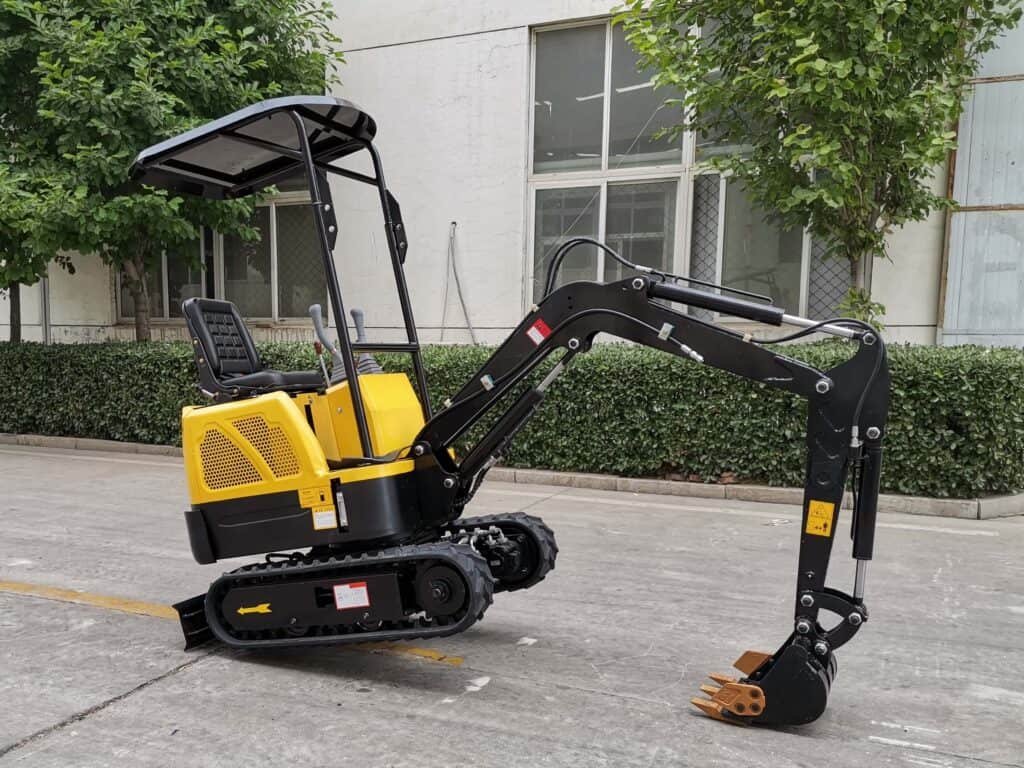 Mini excavators with an adjustable boom
Mini excavators with hybrid models are ideal for construction, landscaping, and utility work in tight spaces, as well as for general and residential construction. With a zero, short-tail, or conventional swing design and an independent center swing boom that can be offset left or right within an operating range, mini excavators offer parallel, unobstructed operation near obstacles, tree lines, and foundations. Using the machine's adjustable boom, you can work closer to buildings and obstacles by offsetting left or right
Mini excavators with the main boom
A full-width solid cast 173kg counterweight that provides maximum protection for the rear of the machine symbolizes the toughness of modern models designed specifically for rental companies and contractors.
This H frame undercarriage provides rigid support and an open design that allows spoil to easily fall to the ground, reducing wear on the components and minimizing cleaning time.
Mini excavator and a remote monitoring system
Mini excavators with remote monitoring systems allow owners to keep track of their machines at any time, as well as prevent theft.
In addition to engine performance, temperature, and other irregularities, the system also displays other information.
In addition to keeping track of maintenance schedules, users will receive alerts when it is time to perform maintenance, which makes it easier to maintain equipment, especially when operating several excavators.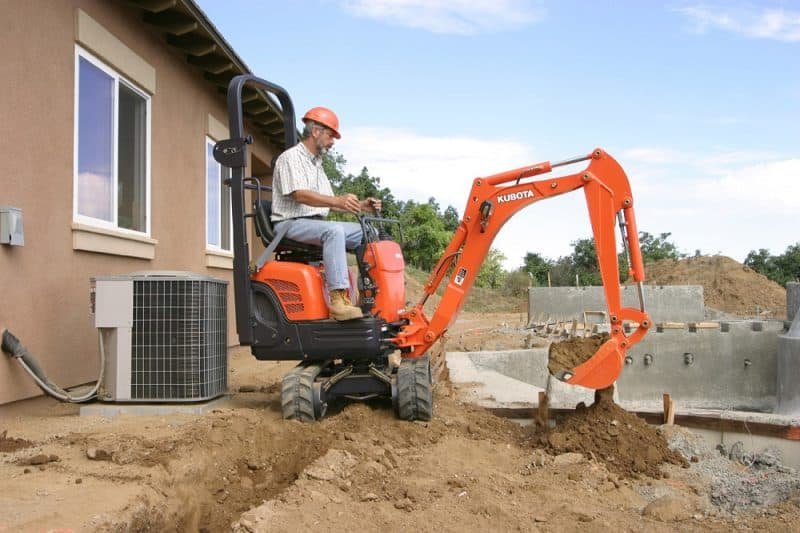 Conclusion
Mini excavators are becoming increasingly popular in emerging markets. The construction industry will certainly experience growth in the long run, but the progress in this industry is directly related to the demand for real estate and infrastructure.
Increasing infrastructure investment in road construction and housing projects will ensure growth in the mini excavator market with smart cities in the pipeline. You must stay in touch. If you are looking for an excavator that can perform best in all working conditions. Our professionals and employees ensure that our excavators are reliable and durable.
Also, you can get free advice by filling out our online form or calling us. Our products provide the confidence and self-assurance to handle the most challenging projects.