Micro diggers are gaining popularity among construction professionals, and hobbyists alike for some time now. This is a small but mighty type of equipment that can make light work out of big excavation projects. 
Various aspects collectively make a mini excavator a popular choice among the masses. First, these machines are very versatile and useful for a wide variety of tasks. Second, they are relatively small and compact, making them easy to transport from one job site to another. 
You will be astonished to know micro diggers offer a great deal of power and performance like their heavy-duty big brother midi excavators, yet are still very affordable.
No matter what your needs are, this equipment is likely to be the perfect solution.
While excavating by hand can be done with the help of labor, it is a very back-breaking and time-consuming task. Most importantly hiring manual laborers and contractors can cost you an arm and a leg compared to mini diggers.
Why hire contractors when a micro digger like this is in place?
Excavating an area for a swimming pool, trenching for utility lines, or demolishing an old building are some examples of when you might need to excavate. 
Here is a quick overview of the projects for which mini excavators are the perfect solution!
Digging Trenches For Utility Lines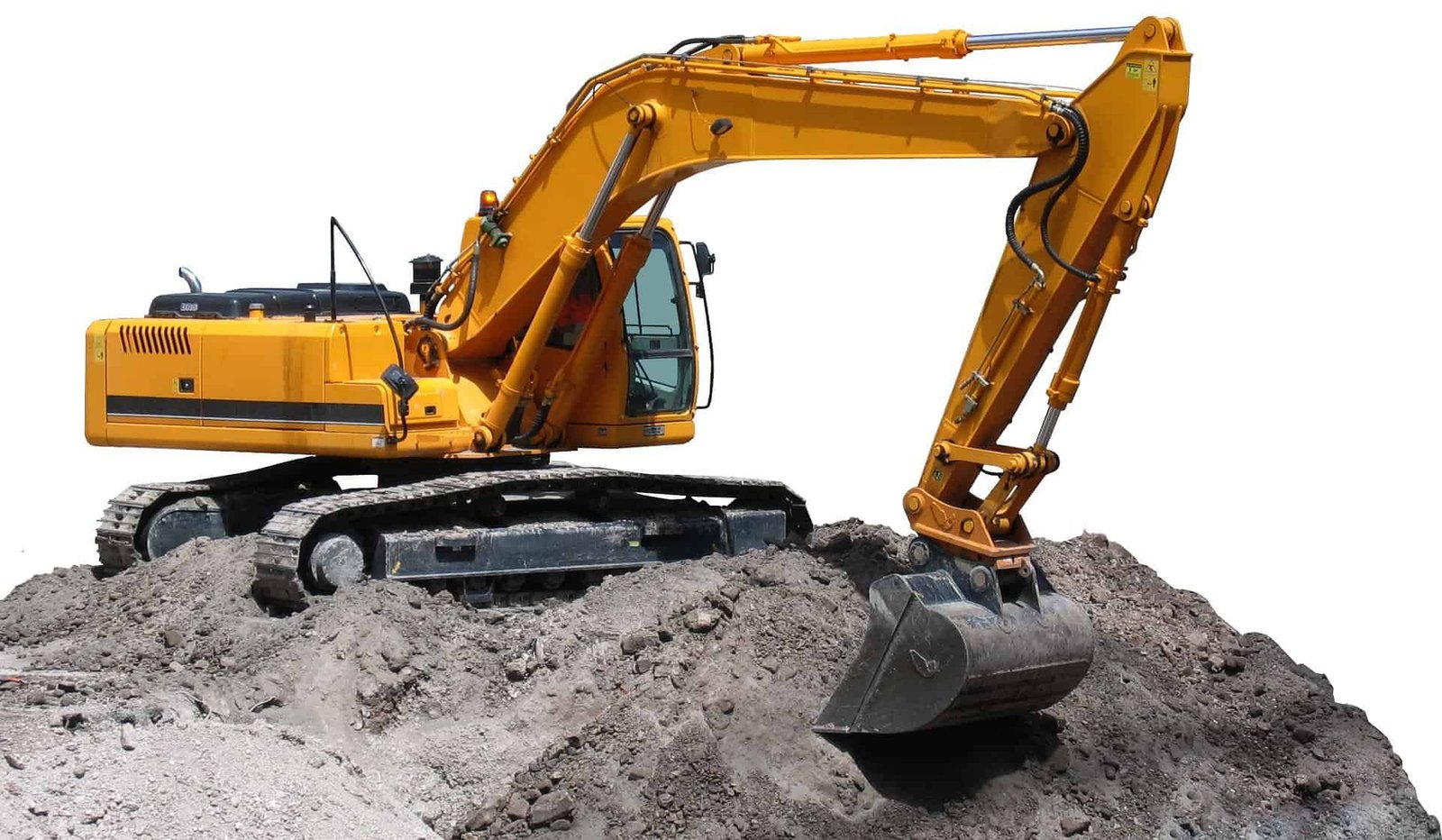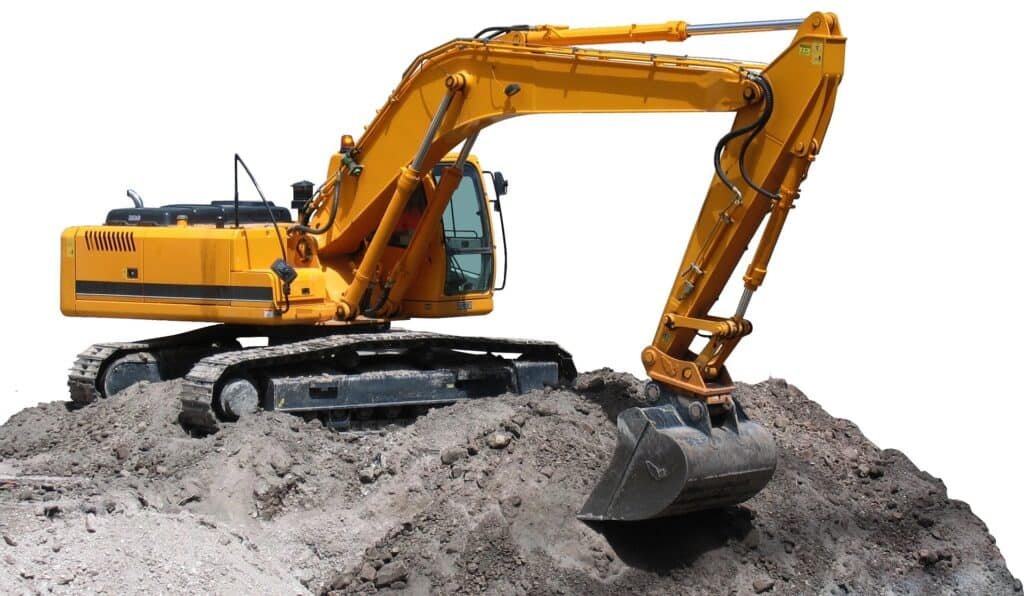 Mini excavators are perfectly suited for digging trenches for utility lines or landscaping. This is because these compact machines have the power to get the job done quickly. These versatile and powerful little machines come in various forms making them ideal for easily digging a trench to the right width and depth.
With their small size, they can maneuver in tight spaces that larger excavators can't access. This feature makes them ideal for urban areas or other confined spaces. And because they're so easy to operate, even novice users can get the hang of it quickly. Micro Excavator is indeed the best tool for digging a trench.
Creating a Foundation For a New Home Or Other Structure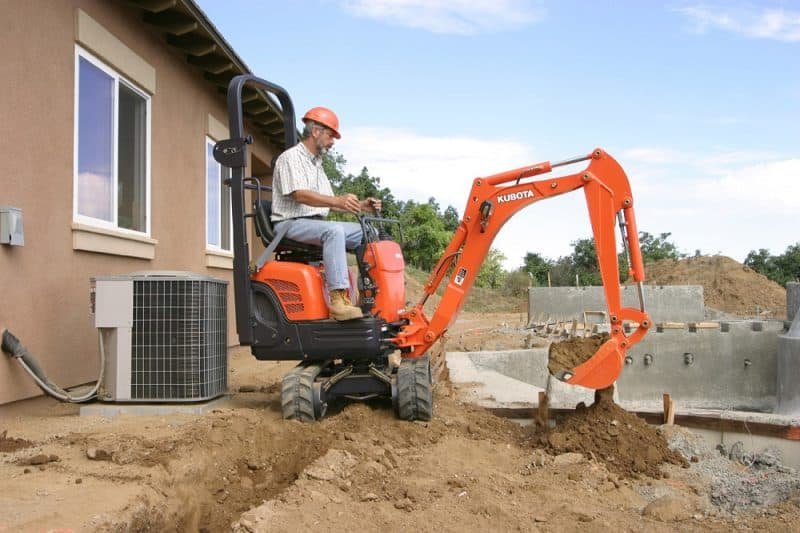 Wondering how to create a foundation? Well, creating a foundation for a new home or another structure is a challenging and time-consuming process. It generally involves excavating a large hole in the ground to make room for the foundation. Then pouring concrete into that hole to create the actual foundation.
While this process can be done by hand by hiring labor, it is often much faster and easier to use a mini excavator. This tool is a perfect choice for smaller projects like creating a home foundation.
Full-size excavators, can weigh several tons and be difficult to maneuver. However, these pieces of equipment are much smaller and easier to operate. They are also less expensive to rent or purchase than their larger counterparts.
One of the main reasons why homeowners use micro excavators for foundation excavation is because they are relatively easy to operate. Anyone with a basic understanding of how excavating equipment works can likely figure out how to use a crawler excavator without too much trouble.
Building a Driveway or Access Road 
Building a driveway or access road, mini diggers are a cost-effective and time-saving tool that can save you money on your project. 
By using mini diggers to excavate and grade your site, you can avoid the need for heavy equipment. You can also reduce the rental fees and the high costs of labor associated with traditional construction methods.
Thus, this tool is a suitable option whether you want to know how to build a driveway on a slope or seek the solution of building a gravel driveway.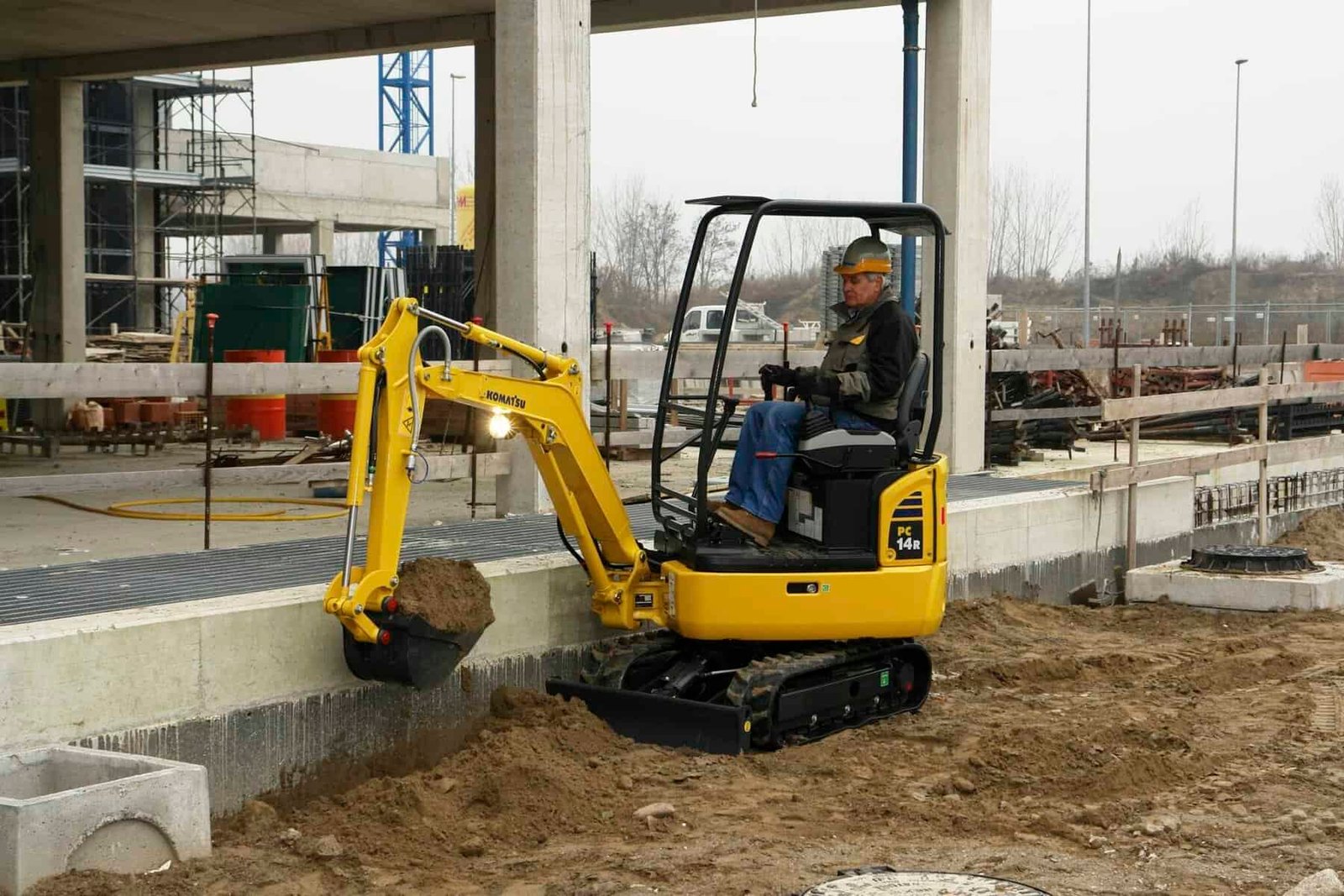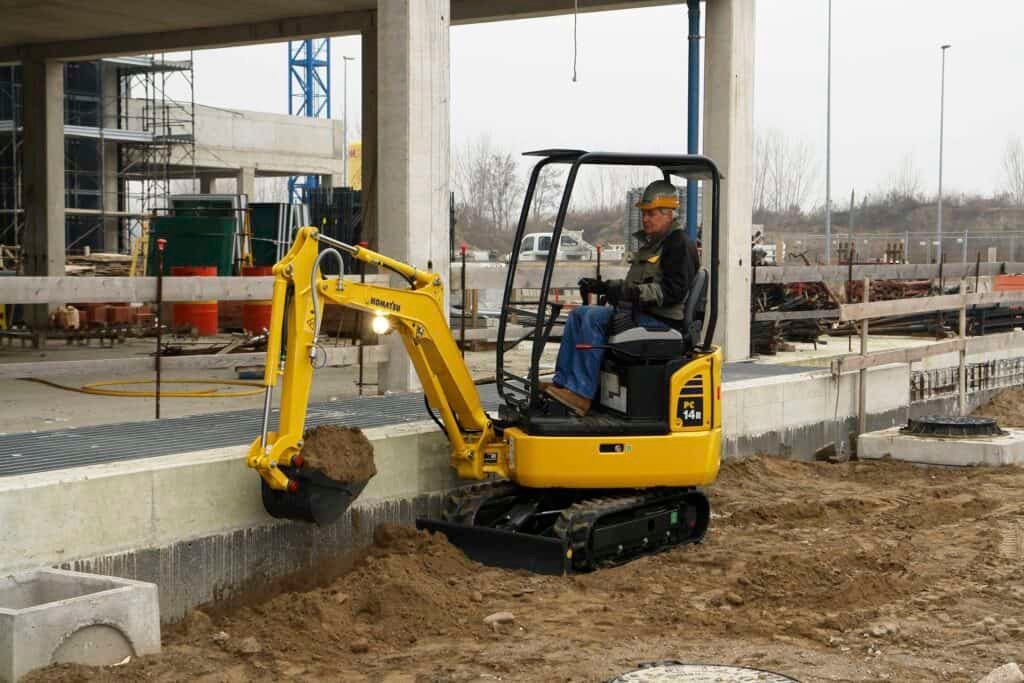 Clearing Land For Farming or Construction Purposes 
Mini excavators can also be used for clearing off trees from the land. A mini excavator can quickly remove the sod and topsoil to clear an area for a garden.
Farmers need to remove large rocks and stumps before they can plow their land. Construction companies also use excavators for land clearing and removing debris and rubble before they start building. 
Although this work can be done with the help of land clearing services contractors, buying your own crawler excavator machine is a wise decision to take in this regard. This tool is ideal for clearing land in farmers' fields or for construction projects in urban areas.
Demoing An Old Building or Preparing An Area For New Construction 
One of the most common uses for a mini excavator is demolition. If you need to tear down an old building or remove a concrete slab, a mini digger can do the job quickly and efficiently.
Demoing an old building or preparing an area for new construction can be a time-consuming and costly endeavor. But with the help of a mini excavator, the job can be done quickly and efficiently. 
A mini excavator is a versatile piece of machinery useful for a variety of construction projects.
Landscaping Projects Like Leveling the Ground, Digging Holes For Trees
Landscaping projects like leveling the ground, digging holes for planting trees or shrubs, etc. require mini excavators. This is because these projects generally involve a lot of digging. You really can't know how big a hole in a tree can be. In a situation like this, a mini excavator is a perfect tool to perform this task.
Tree stumps can make a home decay or bring in pests like termites, beetles, and ants. Also, the roots of the tree stump can be deep, making digging a hole for a tree difficult without heavy machinery.
An excavator is beneficial for digging and moving large objects such as boulders, trees, or debris. It is also suitable for applications like trenching, demolishing buildings, and clearing land.
A micro excavator would be perfect for this job because its thumb attachment could be used to finish the task once all around the stump has been dug up.
Now you know this tool is suitable for diverse tasks. It's time for you to really know the aspects before spending your money on this high-end drilling tool.
Things To Keep In Mind When Shopping For a Mini Excavator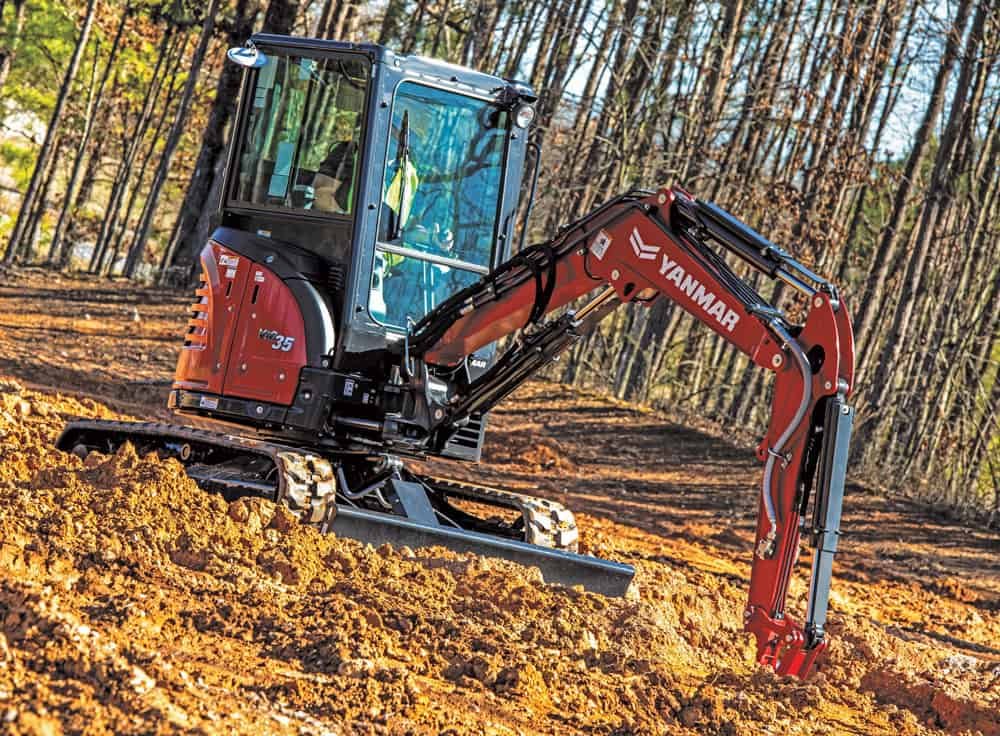 It is important to consider your needs when buying or importing a mini excavator. You can also view this blog for reference.
There are many different sizes and models of mini excavators on the market, so you should be able to find one that is perfect for your needs.
Choose a model with a powerful engine and hydraulic system for demolition or trenching.

Choose a model with a smaller engine and hydraulics for landscaping projects. Also, make sure to choose that perform light-duty work.

When shopping for a mini excavator, you must consider the attachments you will need. There are many different attachments available for this compact and lightweight machine. So, it would help if you were sure to choose the ones that are right for your needs.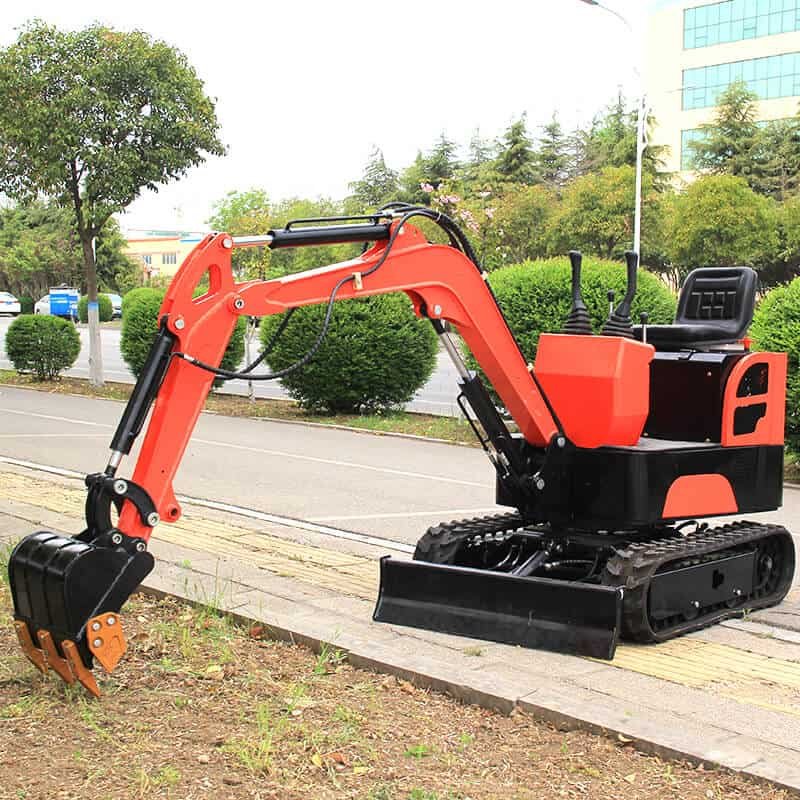 Final Verdict
If you are in need of an efficient and cost-effective way to streamline any of the above tasks look no further than a mini excavator.
Contact us today to learn more about how a mini excavator can benefit your next project as there is no tool equivalent when it comes to its versatility!