Because of a tight budget, people often resort to renting mini diggers. Yet, it becomes costly in the long run. We will help you in that dilemma as we provide tips on buying mini diggers.
Small and narrow urban areas would need compact equipment instead of heavy ones. Equipment like micro excavators can work more efficiently in tight spaces. That is why a lot of people would resort to choosing them for the job. But as we all know, mini diggers are not cheap. They can cost up to hundreds of dollars!
But, do not be discouraged by the numbers. You can still buy less expensive mini diggers. Just look for trusted suppliers. China is known for producing affordable yet high-quality mini diggers. So, read until the end of this article. Fill your mind with the necessary information!
1. Exceptional Navigation and Operating System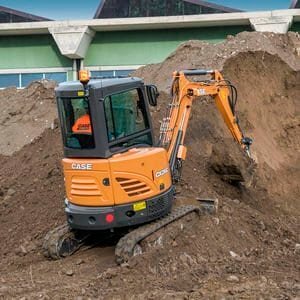 Mini diggers from China are superb! They will not be known internationally if they have not proven that they are good for the job. Mini diggers made from the country are so compact that they can fit in any narrow workspace. It can also rotate smoothly.
More than that, the operating system is very user-friendly. Because of that, you can quickly operate the machine. Operators often undergo quick training sessions as professional requirements. After that, operating mini diggers have become easier for them. But remember that these machines do not need special permits for driving. They also do not need commercial driver's licenses. As long as you know how to operate one, you are fit for the job.
2. Smooth Performance
China mini diggers are designed to handle difficult jobs. Even if they perform the whole day, expect reliable performance from them.
Generally, mini diggers weigh between 2,000 pounds to 8,000 pounds. But that can vary if you have specifications. This weight spectrum proves that mini diggers can handle heavy jobs. These types of equipment are backed with enough strength for long-lasting usage.
3. Transportation-friendly
It was mentioned above that Chinese mini excavators may weigh between 2,000 to 8,000 pounds. That might already sound big to you. But compared to standard excavators, that is already lightweight! So since you are deciding to wholesale China mini diggers, trust that they will be delivered. Even if you are living in another country, Chinese manufacturers give excellent services. They are already experienced in that matter.
These mini diggers will be easily transported with the help of trucks or trailers. To ship it out of China, reliable big boats will be necessary. Its weight might also be an advantage for you. The lesser the weight of your delivery is, the lesser the transportation cost.
4. Affordable with little to no worksite damage
Large excavators are so massive that they would often cause collateral damage. Unnecessary land or worksite damage is often observed on them.
With mini diggers, you can avoid that from happening. China is very focused on giving out mini diggers that are fit for any construction project. That way, your customers can choose one that is appropriate for their plans.
Besides that, the main reason why people buy mini diggers in China is the cost. Mini diggers from China are less costly compared to others. The machines also use less fuel, so you can save money on that one too.
5. Versatility
Chinese mini diggers are compatible with different tools and attachments. You can operate them with tools like buckets, augers, rippers, rakes and hammers. That is a great advantage. It means that your mini diggers can meet almost all your clients' requests.
If you are planning to enter the wholesaling industry, you must offer as many options as possible. Since mini diggers can cater to various demands, that can reduce the capital that you would spend.
6. Decreases Noise Pollution
Large excavators produce loud noises in operations. But mini diggers are quiet. This is a good advantage and best for clients needing them in public places. Mini diggers also have designs that are fit for residential areas. That way, your neighbors will not be disturbed if the construction is ongoing.
7. Low Importation Cost
With vast options like this, this is the best place for you to bulk buy mini diggers. That way, you can get all types of mini diggers you want in one place. Also, since they are all coming from one place, you can save on shipping costs. A great save, right?
That is why business people would lean on China when it comes to importing mini diggers. Even with the low costs, you can still ensure the utmost product quality.
8. Convenient
Mini diggers from China are very convenient to maintain. Trusted manufacturers will truly assist you with all your concerns. They also provide a maintenance manual to guide you along the way.
The excavator industry in China is progressive. It is only understandable why the services are high standards. Chinese manufacturers will not only treat you as mere customers. They will also consider you as their partners and create wholesome business transactions.
Why Wholesale Chinese Mini Diggers?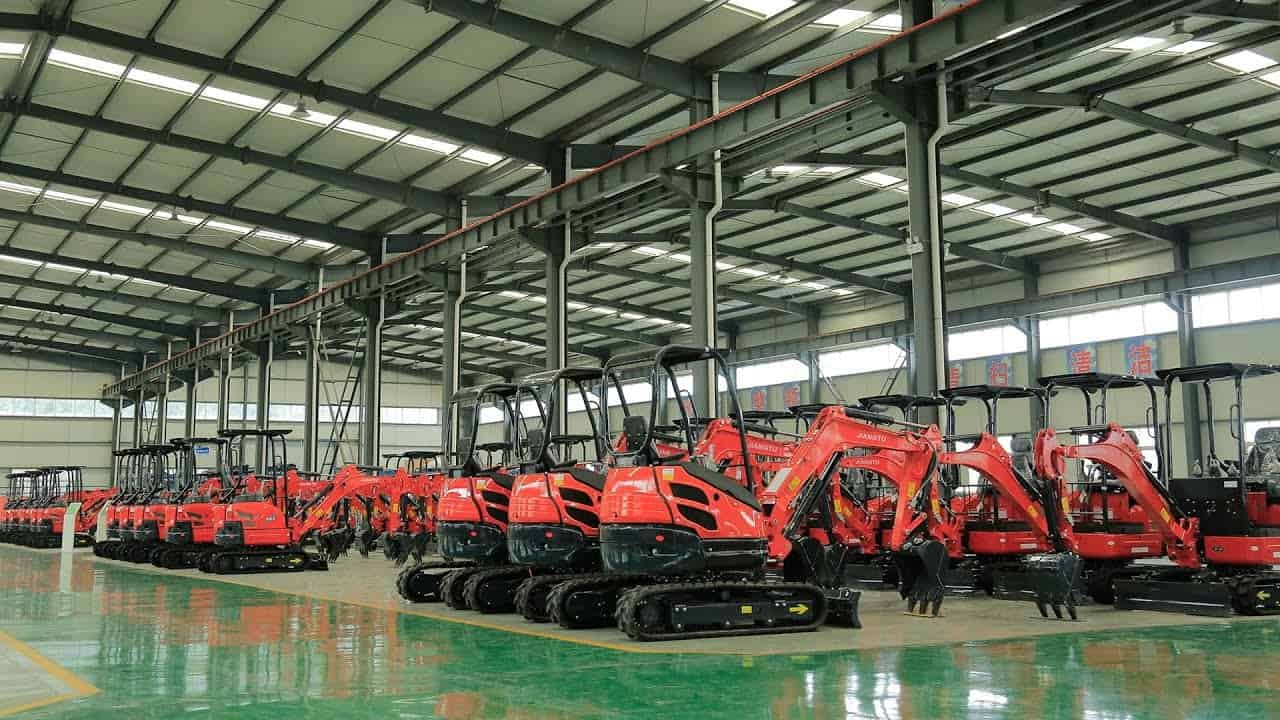 We are already done with the benefits of wholesaling Chinese mini diggers. Now, we are down with the last question: Why wholesale?
Other would think that wholesaling such expensive equipment is an absurd idea. That is a very huge risk! A lot of questions would probably pop into your mind. What if I will not be able to sell them? What if I get low returns? What if I already have a lot of competitors?
These questions are understandable. Of course, wholesaling mini diggers will need huge capital. It can reach up to millions! But, spare yourself from too much negativity. If your wholesale plan booms, you will also rest on a pile of money! And yes, it is a huge risk. But so does everything in this world. Check out the reasons below why wholesaling mini diggers might not be a bad idea.
1. Minimal Skill Requirements
Wholesaling also requires skills. But compared to real estate, teaching, or cooking jobs, wholesaling is less tiring. You will not need any professional background to start this one. You also do not need to pass any exam. All you need is the determination to get as many clients as possible and the financial aspect.
2. Hours Flexibility
No other business opportunity gives as much flexibility as wholesaling. You do not need to work from 9 AM – 5 PM straight. And yet, the money that you can earn is more than most corporate jobs.
In wholesaling mini diggers, you can set your own schedule. Your level of commitment is also determined by your goals, not your boss's.
3. The Rise of Technology
Technology advancement has even given an opportunity for wholesaling to kick off. Now, you can use your online presence to reach as many clients as possible. You can set up a website or create social media accounts to gain customers.
This new global marketplace has created a way for businesses to prosper. Even if you are miles away from a client, you can still communicate and do business.
4. Incredible Profit Potential
At the start of wholesaling, you will need to spend huge money. That mostly discourages people from doing so. But keep in mind the great profit potential in wholesaling mini diggers.
As said earlier, this equipment is in-demand. Anyone would need mini diggers in every construction project. The world is also becoming more interested in building structures. That can guarantee that you can get a client.
Worst case scenario, let's say no one has bought a mini digger from you. Well, you still have endless possibilities to generate money. You can up for rent some of your mini diggers. You can also separate some of them and provide services in your neighborhood.
You still have a lot of ways to earn money from mini diggers. Just be wise!
Bottomline


The things above have highlighted the brighter side of wholesaling. But always remember that it all boils down to your decision-making. This guide is not the be-all and end-all. Different things might happen in different circumstances. You might also face bigger issues that were not mentioned above. Just remember that even though wholesaling has its risks, it is still a good business idea. With mini diggers' popularity in the construction industry, the possibilities are endless.
Buying products from overseas is indeed a huge leap to take. Not everyone is brave enough to do so. But with the right knowledge, you can attest that it is not that difficult to do. We all want to keep our expenses as low as possible. With China's reputation in mini diggers, you are in good hands.
As a customer, if you are looking for Chinese mini diggers that work well in all conditions, keep in touch with us! We guarantee you that our products are trusted and of high quality.
We hope that you learned a thing or two from this article. If you love seeing more articles like this, you may check out our Blog Page. You can also contact us, and we will gladly accommodate you.