Introduction
HX08 is the smallest size and quite compact designed model of compact excavator available at Hiosen. Due to its amazingly small size with 0.8-ton weight, it can help you deal with small projects more effectively. Some examples are gardening, farming, and house construction.
HX08 micro digger owns a very simple structure as compared to other models. It indicates that the HX08 excavator has very minimal maintenance requirements due to its simplicity. Moreover, it also consumes a lesser fuel amount. The best part about the HX08 mini excavator is that it is equally efficient for all kind of job sites.
HX08 micro excavator adopts a gasoline engine or single-cylinder diesel engine. It can easily work through small and narrow spaces without any problem. The smaller weight can make it easy to transport the excavator from one place to another place. No matter what you name this small equipment, it can help you achieve precise excavation done easily.
Specifications Of Smallest Excavator
Technical specifications differentiate different models of compact excavators from each other. There are different models available at Hiosen and you can choose the one whose technical specifications match your requirements. In case you don't get the excavator with your desired technical specifications, you can also get a customized one. The technical specifications of the smallest HX08 mini excavator are listed below:
| | |
| --- | --- |
| Min Turning Radius | 1300 mm |
| Max Reach Of Ground Level Digging | 2850 mm |
| Max Digging Radius | 3300 mm |
| Max Digging Depth | 1500 mm |
| Max Digging Height | 2550 mm |
| Crawler Width | 180 mm |
| Crawler Length | 1230 mm |
| Platform Turning Radius | 800 mm |
| Actual Height | 1450 mm |
| Actual Width | 850 mm |
| Climbing Gradient | 30° |
| Engine Power | 8.6 KW |
| Bucket Capacity | 0.02 CBM |
| Weight | 0.8 Ton |
Features Of Mini Digger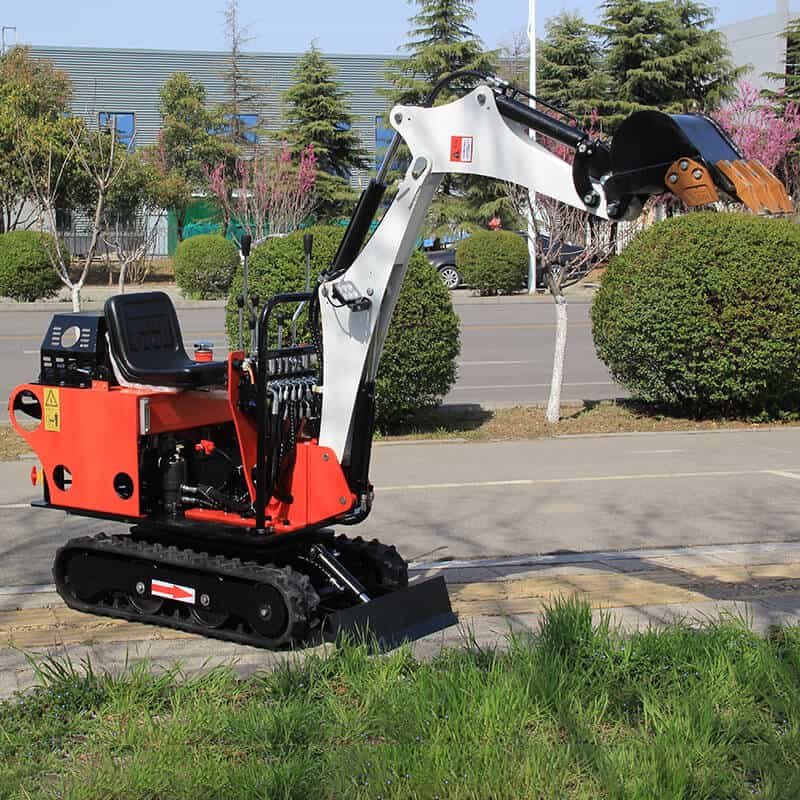 The main feature of the HX08 compact excavators is their 0.8-ton operating weight which ensures efficiency and high-quality performance. Due to its lighter weight, you can get benefit from the following features of the mini excavator:
✔HX08 excavator has amazing maneuverability and agility. It makes this little machine work easily on any site. Moreover, it results in easy access in all areas with low time to position itself as compared to large excavators.
✔HX08 excavator is the most trainee-friendly option available. It reduces your time as well as costs to learn working with it.
✔This little machine has better access onsite. This makes the excavator work with ease and movable into light areas.
✔HX08 micro excavator's undercarriage leaves almost no footprint while you are operating them on the site. It is due to their low weight. This feature reduces the risks to gardens as well as driveways.
✔It is easily transportable from one place to another due to its lightweight feature.
✔It allows high productivity due to multi-functionality.
✔It has low costs to operate as compared to large models.
What Are Important Attachments Of A China Digger
You can have important attachments with your mini excavator to handle the job efficiently. Choosing the right attachment is another most important thing. For the HX08 mini excavator, there are some attachments that increase its productivity. All those attachments are listed below:
Thumb
It makes it easy for you to move, hold, and pick different materials like debris, concrete, rocks, branches, and trunks. Thumb is the versatile component of your mini excavator.
Ripper:
It gets fixed on the arm of the HX08 mini excavator. It aims to move the large debris, trees, and brushes.
Rake:
It is helpful in the removal of debris and aerating from topsoil. It is also useful for cleaning light brambles and brushes.
Breaking Hammer
Breaking hammer is for breaking the hard soil or pavement. It is quite useful in construction jobs and roads.
All Sized Buckets:
HX08 can have different sizes and forms of buckets. Some kinds of buckets are listed below:
Thumb Bucket
Skeleton Bucket
Rock Bucket
Tilt Bucket
Auger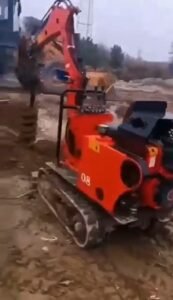 Auger of mini excavators is helpful in building fences, walls, and decks.
Grapple
It is used to lift and grab the material at the worksite. Its functionality is more similar to jaw closing and opening.
Applications Of Micro Excavators
Trenching
House Repair
Water pipe construction
Underground cable installation
Trees planning
Pavement breaking
Landscaping
Municipal work
Snow Removal
Demolishing small structures
Fences Removal
Knowledge Points In Purchasing A Mini Excavator
If you are planning to purchase an HX08 mini excavator, make sure that it fulfills your requirements such as dig depth & power. When making a purchase, you have to keep all these things in mind. Otherwise, you may end up wasting your time as well as money. There are some knowledge points explained in this part that you can take as a guide. Based on your worksite and task type, you need to consider the following factors:
Size and power play an important role in completing a specific task at a particular job site. Make sure the 0.8-ton HX08 mini excavator can fulfill that requirement.
Make sure your HX08 mini excavator can provide you with enough safety and comfort while you work on your job site.
Make sure that the 0.8 ton micro excavator can perform different tasks by attaching different components. Depending on your model type, the attachments of your excavator may vary. It is best to consult your manufacturer and get a customized mini-excavator and its attachments.
Make sure that your manufacturer is offering a warranty with your 0.8-ton mini excavator. It will give you the guarantee of safety in case your excavator gets damaged within the warranty period.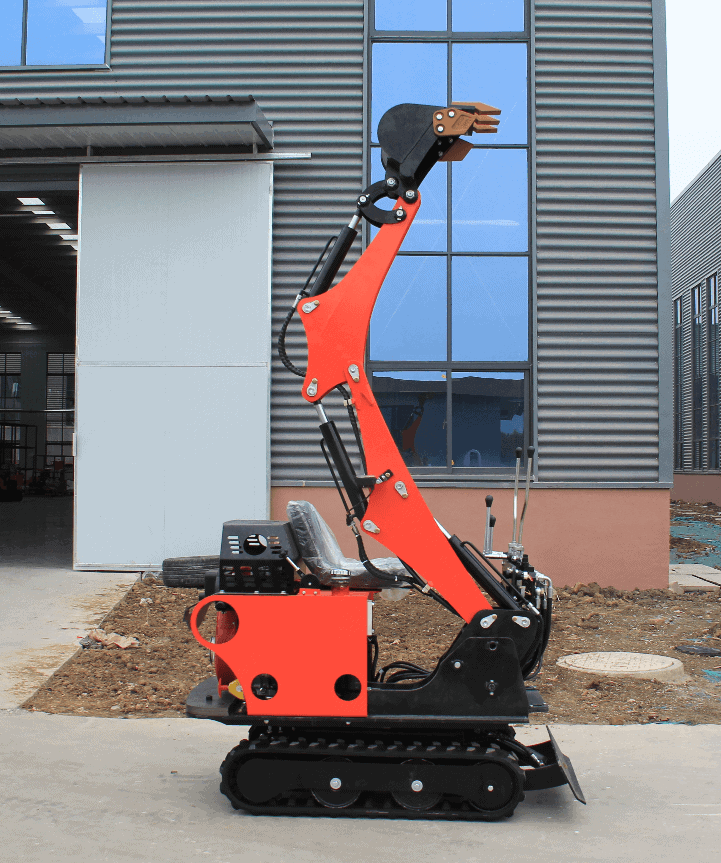 How To Buy This Smallest Excavator From Hiosen?
The buying process of the HX08 mini excavator from Hiosen is quite simple. You just need to follow the eight steps listed below :
Research what kind of micro excavator you want.
Contact the Hiosen team to discuss your requirements.
Hiosen team will reach out to you and together you have to negotiate all the technical information about your hydraulic excavator.
Contract is confirmed after the consultation and negotiation steps
The production process takes place.
After the production of compact equipment, Hiosen manufacturers test to see if the Excavator is working perfectly.
You get the product delivered to your doorstep.
You get after-sales services and support from our manufacturing team.