In the past, Japan and Western Europe have major markets for Mini Excavators. But in the last decade, the manufacturing business of Mini Excavators has become more powerful and popular in many emerging economies, like China. After years of development, China has the biggest Mini Excavator market in the world. The technology of Small Excavators of China has become more famous after years of development. Its quality is high, and the price is affordable.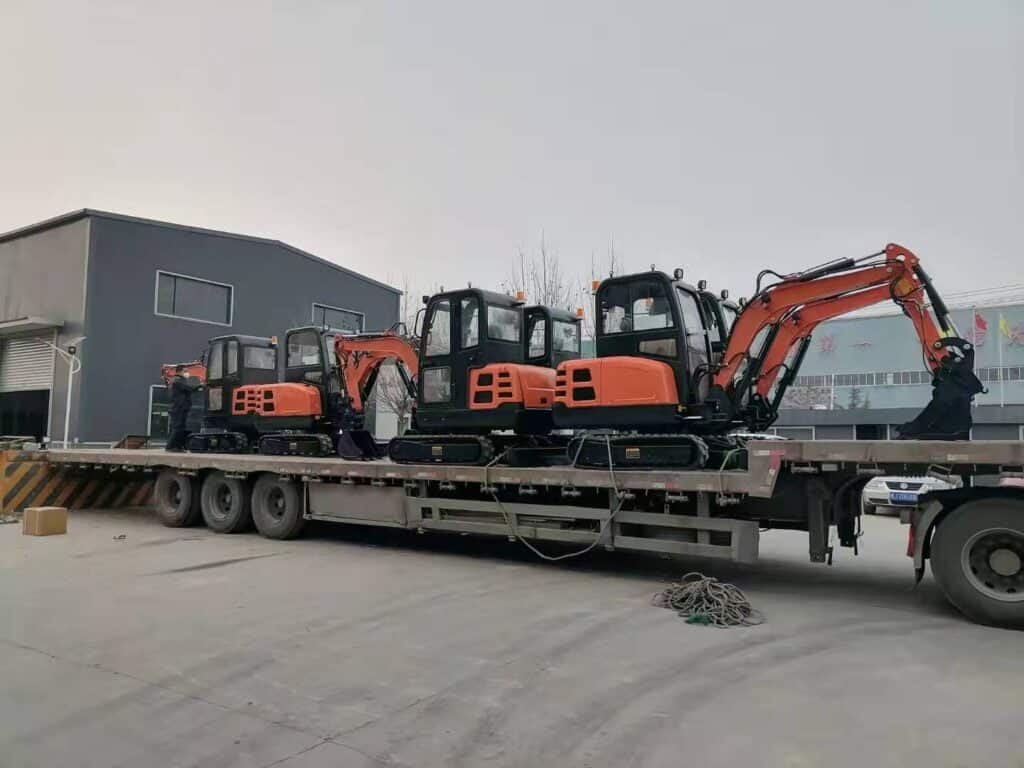 Particularly, China Mini and Compact excavators perform high strength on small and narrow sites. They can easily transport to inaccessible locations with the help of a crane.
Mini Excavators also provide economic efficiency and intuitive operations due to their advanced technology. China's Industry manufactured and designed high-quality mini excavators to compete for international quality. These products have high reorganization in the markets of the world due to their perfect match of quality and low price range. Edwards and Holt (2008) described that mini excavators have economic and practical reasons due to their variety of sizes and configurations.
A micro excavator is a compact machine, having an excavating arm and weighing less (7) metric tons. Hughes and Ferret 2007) found that mini excavators have a small footprint, narrow track gauge, and rotation ability. So they are used for small and odd working places. For example, Scarlett (2006) studied that its mini body is attached to a vehicle. It gives protection to the operator against crushing and overturning.
History and Development of Mini Excavators
The period of 1960 is known as the economic boom, in Japan. A lot of urban development was made in this era. Narrow and small urban areas required a compact option instead of heavy and large-sized machines. To fulfill these demands, the Yanmar Construction group (1912) developed the first mini excavator (YNB 300). This machine has small frame and wheeled bodywork that permitted it to operate in narrow and small areas. This specialty made it famous very soon. Now Yanmar industry has become the premier manufacturers of mini excavators that have many worldwide branches. The model (YNB 300) of the mini excavator led to the next model (YNB 600C), which has the addition of a swing excavator boom. This model allowed it to operate against walls, that enhancing its versatility.
Now, Mini excavators have a booming market in China, having the versatility of the equipment that is used and suitable to a variety of applications. In 1998, after the production of Yanmar Vi040, the market produced also the first zero tail swing excavator. The advanced production of attachments made them more vastly and has the ability to do a lot of jobs. In 2010, Hybrid technology is introduced in plant machinery that produced at lower cost and increase efficiency. A lot of development has been done in Mini Excavator designs that made them more complex.
Top Brands of Mini Excavators:
Many recognized and well-known national and international brands are associated with china industry. China's main construction machinery brands or companies are SANY, XCMG, ZOOMLION, HITACHI, BOBCAT, CATERPILLAR, KUBOTA, DEERE, YANMARand have become the first choices of their users. These brands are manufacturing and exporting high-quality heavy equipment indoors and outside of the country.
Caterpillar Inc: It has become the biggest excavator company having a substantial price in the global excavator manufacturing industry. This brand manufactured a front shovel excavator (Bucyrus RH400). It has become the largest excavator, weighs around 980 tons. CaterpillarExcavators have affordable prices with high-quality equipment. These products are going to manufacture according to the latest technology and safety features.
Kubota: Kubota has dominated position in the global ranking. This brand has become the best manufacturer of exporting Mini Excavators in the whole world.
Komatsu: It is the second-largest manufacturing brand in the field of construction and heavy equipment. It introduces 3D GPS advanced excavators with modern technology features. It has an affordable price range having all types of mini excavators and mini diggers. Komatsu (2005) produced the PC55MR-2 and began the sale of this model at the local level in China market. The model of the mini Excavator (PC56-7 – PC55MR-2) is manufactured to meet the needs of the Chinese market.
Doosan: This brand manufactured and exported heavy construction equipment. and is globally renowned for its high performance with low prices. It manufactured micro excavators, wheel loaders, compact loaders, and mini-diggers. Its specialty is to produce high fuel-efficient crawler excavators that are used for loading, lifting, and digging.
Hitachi: It has become popular in production, with affordable prices. It manufactures a multi-range of construction like mini and micro excavators, crawler cranes, wheel loaders, and light compaction equipment. Hitachi excavators delivered high performance, multifunctional at minimum overheads.
Hyundai Heavy Industry: Hyundai brand is producing a multi-range of excavators. These machines have been equipped for multiple purposes like digging, lifting, and loading. Compact excavators, crawler excavators are well renowned for their speed, power, and price.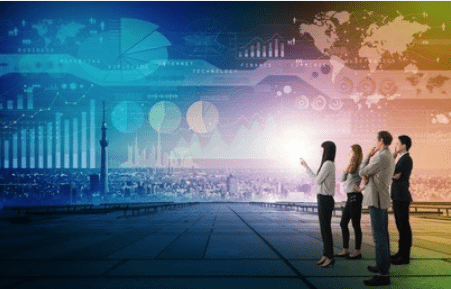 Mini Excavator Development in China
After years of research and development, the Mini Excavator of China has smart and updated technology that made them mature. So the quality is very reliable, and the price is not high. It has become the right choice. A customer has to choose the best mini excavator manufacturer online. The technology of Small excavators of China has become more famous and reliable after years of development. Its quality is high, and the price is affordable. The demand for mini excavators is increasing day by day in China. These products have salient characteristics, satisfactory standards, Environment Safety, high export capability, and low prices.
Mini Excavator is a compact machine that has a boom, bucket, cab, and rotator platform. Micro Excavators used for constructing and digging activities. Micro Excavators manufactured on reliable and advanced hydraulics lines. Micro excavator designed to perform high performance, fuel efficiency, and excellent power. Mini excavators have been used for the construction and transportation, land transformation, oil pipeline, and hydropower. Mini excavators have multifunctional ability to complete many tasks such as lifting, pinching, excavation, loading, traveling, trenching, crushing, drilling, punching, etc.
Engine: China mini excavators have ISUZU or Cummins engines that provide high-quality strength and power to the workforce. The engine of the Chinese mini excavator is manufactured to meet international standards. The fuel engine has reliable performance with compact size.
Main pump and Travel motor: These machines have Kawasaki brand main pump. China mini excavators have the highest control value depending on Kawasaki or Parker. Micro excavators have Korean made advanced motor that is called Travel motor and swing motor:
Hydraulic control system and High-strength frame: China mini excavators have exclusive highly efficient hydraulic control systems that make them more effective. These machines have a High-strength frame structure design that made them more versatile. The tailless design of the mini excavator has rear-ended swing radius that ensures the tail will not crash with obstacles in small working places.
Safe and Open Engine Hood: Mini excavators have efficient power that provides greater ground clearance. China micro excavators have Safe and open engine hoods. Mini diggers have High operating efficiency so they perform multi-tasks.
Travel Tractive Force: Micro machines have high travel tractive force. These Chinese machines perform effectively their work and prevent the mixing of soil and rock
Low Prices and Swift Maintenance: Micro excavators have rapid and efficient operating actions. These machines have low prices and a swift maintenance package. Its maintenance is convenient due to more power that reduces the maintenance cost.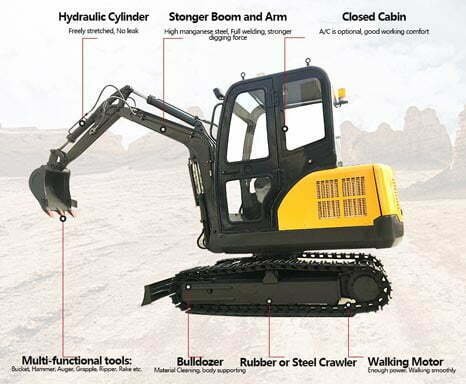 Unique Features of China Mini Excavators
The small excavator has two wheels working on a single axle. Mini excavators are moving by pulling the 'backhoe' arm. These machines are working on a 360° excavator. Mini Excavators are fixed on two adjustable front legs and two rear legs that mechanically adjusted the height within the cab. Mini Excavator machines moved on the road at moderate speed with the help of a Landover or large van Vehicle, for long distances. Some unique features of china's mini-excavators made them more effective.
Quality: Chinese industry is providing well-equipped facilities and the highest quality of products that enable to ensure guarantee to the customers. Chinas' manufacturing business of Mini Excavators has become more powerful and popular due to their high quality with affordable packages, from the last few years. After years of development, China has the biggest Mini Excavator market in the world.
Price: These machines have modern technology at affordable prices. China is a professional excavator manufacturer and produces high-quality machines, including, mini excavator, mini digger, and mini backhoe with an affordable price range. Excellent exporting ensures the timely delivery of equipment all over the country. It also offers after-sales service, one-year warranty duration, installment, and maintenance dues. Expert management and quality control system to satisfy the needs of the clients.
Certified Machinery: The mini Excavator industry of China received a lot of honorary certificates due to quality products and excellent customer service. Industry of China gets the highest rank in sales network. Our honorable customers and clients have easily approached us. The mission statement of the Successful Chinese manufacturing industry is to develop business relationships with other countries. We have to cooperate with others to build a strong future. All products are designed to compete for international quality. These products have high reorganization in the markets of the world due to their perfect match of quality and low price range. Chinese industry is providing well-equipped facilities and the highest quality of products that enable to ensure guarantee to the customers.
Marketing and Sales quantity: China is manufacturing and exporting 80% of products in the whole world. The research found that national and international sales of china's mini excavator were at the peak point ever last year, at over 300,000 units. Best-selling of China is crawler and wheel excavator that weight is 13T – 30T and its sale accounts 50% of total sale volume. Research and Investment Analysis of China's Mini Excavator Industry, (2012) found that the sale of 13T-30T has been more increased. In 2013-2017, Mini excavators added 50208 sets with the year-on-year development. Mini excavator device performs compound action with own small body and can deflect left and right at 75° – 50°. It can disperse the stress that makes its life long-lasting.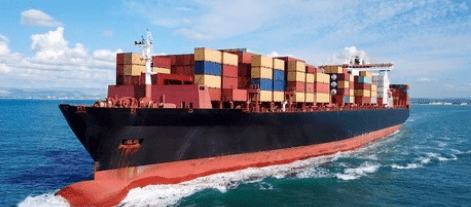 Where to Source Mini Excavators
Exporting mini excavators' cross-border has become a significant trend. There are two largest websites in china for exporting Mini Excavator, (Alibaba and Made-in-China.com). China Hiosen has become the best choice for all types of excavators. Chinese Micro-excavators are used in construction to maximize production and minimize costs. These are considered healthy and safety hazards for their overturning. Micro Excavators have performed earth-moving operations including, construction, maintenance, digging, and agriculture.

How to choose best Chinese Manufacturer
The best advantage of the manufacturer is to produce high-quality products at a lower price. In China, Many manufacturer companies have less prices, higher services, and positive attitudes towards customers. The customer has a variety of selections on price and service. HIOSEN is one of China's manufacturing best brand that provides quality products with an affordable price range.
Selection of a reliable excavator supplier
There are much manufacturing and exporting brands in china. This is a well-known and recognized business in China. International brands are working very well but small and local brands do not provide satisfactory products. At this moment, being a customer how to choose reliable and advanced products is of most importance.
Business license.
If a company and brand have a business license then the customer easily understands the worth and established date. In recent years, the business of mini excavators has been trendy in China, due to its quality and affordable cost. In this way, a customer will find the best brands or companies that have high-quality products.
Customs configuration
Trade and export data of mini excavators among china and other countries confirming the status of the brand. In this way, customers judge the worth and extent of the products.
Website based brand
It is necessary to establish your website for publishing the quality and price ranges of the products. The high-quality brands have their own trained foreign trade website. Small and local brands have no sufficient funds to strengthen and publish their products. Big brands have perfect user guideline websites. These companies have an independent website for every product, such as mini excavators, mini diggers, etc.
Check visuals
Chinese Manufacturing brands give access to their customers. They can visit their manufacturing process through video.
Help from local Chinese Users or friends
Being a customer, you can ask for help from residents or friends of China by reviewing the quality and price.
To conclude, China mini excavators are good enough to buy and use. If you have the plan to buy a mini excavator for your construction works at some lower price, you can consider the China market. Importantly, you should consider all the above suggestions. Or please you can contact us directly for consultation.