Overview of Mini Excavator
Mini Excavators have played a significant role in China's construction industry. These machines have the fastest ability to work in narrow and small places. China's mini and compact excavators, sales increased to 100% due to advanced technology and appropriate cost material.
Mini excavators have load-independent flow distribution (LUDV), make easily maneuver excavator, and fatigue-free. Its ability is not affected by high temperature and always remains constant. Compact and mini excavators reduced exhaust smoke pollutants, with the help of European and the US emissions directions. These machines have service life or economic efficiency and ideal position.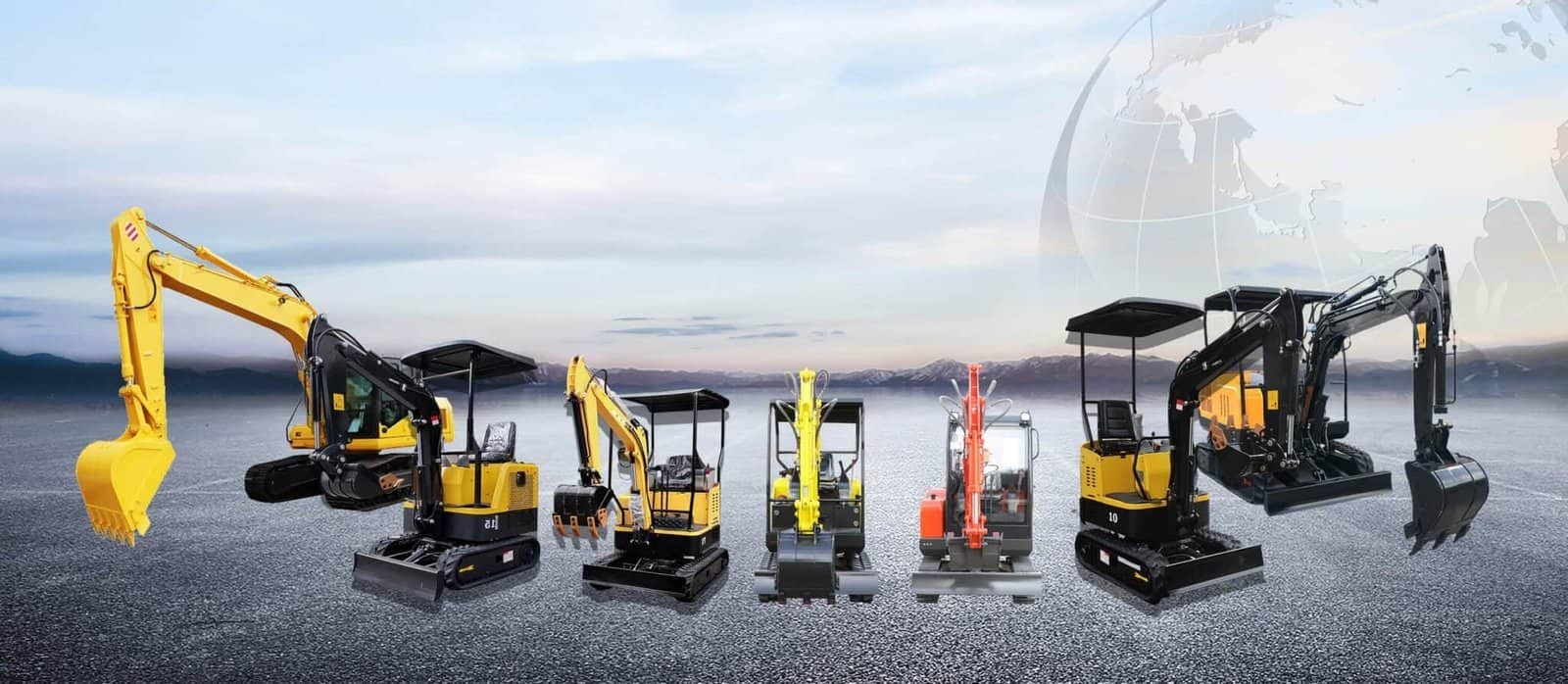 Status Quo of Mini Excavator Industry
Research and Investment Prospect (2015-2020) analyzed manufacturing pattern, supply and demand, and status quo of the China Mini Excavators industry. According to this report, domestic and export sales of mini excavators were very high and always consistent.
At present, governments introduced laws and policies to reduce environmental pollution and banned the sale of vehicles that emissions exceeded. From this perspective, China took advanced steps in manufacturing to meet international standards. Now china manufactures are producing energy-saving and cost-reducing directions mini excavators.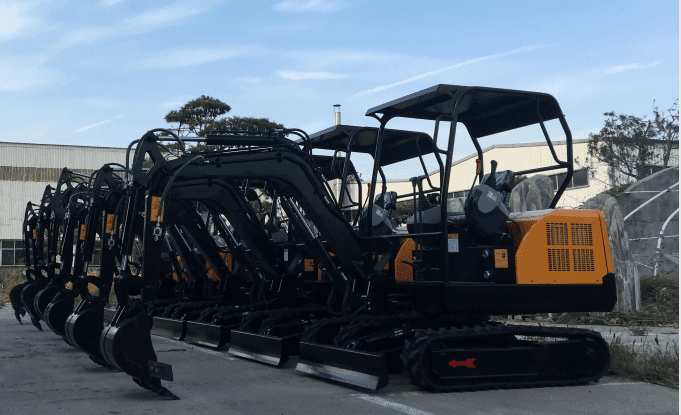 Development Review of Excavator Industry
In recent years, China's manufacturing industry globally expanded and has 75% sales in the whole world. China's government announced a multi-billion package for the development of the manufacturing sector, which makes healthy economic conditions.
According to the National Bureau of Statistics of China, the manufacturing industry grew more swiftly over the years. China's Equipment Manufacturing Industry has met global sales and become a top-ranked country.
In recent years, China's manufacturing industries have made remarkable improvements which gave the new rapid growth of the Chinese market. Before progress, China manufacturers were at the learning stage and now they have their world-known companies. For long-term sustainable development, Chinese manufacturers speed up their Research and Development capabilities. China's manufacturing industries have always engaged with experienced international institutions.

Technological Overseas expansion of China's manufacturing industry
In1980, China's manufacturing industry began to export to different state enterprises. Demand for China construction machines raised due to overseas aid projects. In 1990, the Chinese government granted foreign trade rights to other countries. China began exporting overseas like South East Asia, etc. Collaboration with global organizations made them world-target companies. Overseas development of Chinese manufacturing industries is growing and awards the highest rank in the world.
In 2000, the Chinese Manufacturing industry was growing fast and achieved access to foreign markets. China established factories and developed direct contracts and investments from Europe, South America, etc. In 2008 and 2009, Chinese manufacturers made many foreign investments by exporting mini excavators overseas. China's mini excavators' industry played a significant role in the last ten years. Overseas enterprise deals carried out by china's manufacturing industry and reached there the highest peak until today. Chinese mini excavators industry has made incredible progress in recent years. China is considered the mini excavator industry leader.
Analysis for China's Excavator Market
China Mini excavators have a wide variety of tasks including competition framework, brand equity, trade marketing, feasibility assessment, and performance evaluation. In 2012, the sales quantity of excavators was 17995 sets. In 2013, the output of mini excavator products reached 148900 sets.
The mini excavator products output rates were high in Shandong (34069) sets, Hunan (28583 sets), and Jiangsu, totaling a rate of 60.5%. Mini and compact Excavators have become the trendy machine in China's industry. These domestic brands have a stable and recognized position in and outside the country. A small excavator moves to the crawler and wheel excavator because these machines' between 5,000 and 14,000 lbs. Sales statistics also show that the market for mini excavators is high up to 50%.
This weightless quality makes it best-selling in China, and its sale reaches 50%. Research and Investment analysis of China's Excavator Industry, 2013-2017 small excavators added 50208 sets from 26 excavator manufacturers in China. According to 2018-2020, survey reports present the high success of the china mini excavators market.
China Excavator Industry Segmentation
The China mini excavator market Segmented into three broad categories: Machinery Type (Crane, Telescopic Handlers, Excavator, Loader, Backhoe, &Motor Grader), Drive Type (Conventional, Hybrid & Electric), and Application type (Building, Infrastructure, & Energy). Hydraulic excavators, mini excavators, wheel loaders, bulldozers, and backhoes are internationally well-known and highest-selling machinery. Hydraulic excavators have more sales and are famous because of urban infrastructure.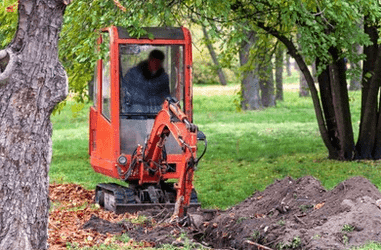 Global demand Analysis for Mini Excavators
Global demand for hydraulic excavators has increased up to 60% in and outside the country. Caterpillar has become more significant (ranking first) and is strong in transportation equipment like wheel loaders. HCM is strong in hydraulic excavators. Komatsu's power lies in its best stability of products. Over time, demand for hydraulic machinery has increased. China has become the largest market for hydraulic excavators all over the world. In China market, Hyundai Industries' contributed the six-ton-or larger hydraulic excavator; Komatsu is also gaining market shares. Local and domestic companies in China have increased their effectiveness and competitiveness.
It is all done due to durable engineers, the easy-going purchase and supply of strategic parts, and low-cost parts. For example, Hiosen is one of China's manufacturing brands that provides quality products with an affordable price range. It focuses on research and development and has many skillful employees. It is called top talent. In 2018, Excavators Market value is US$ 44.12 Bn and expected to achieve a value of US$ 63.14 Bn by 2025.
Trend Analysis of China's Other Excavator Products
The China Construction Equipment Market is expected to stand on high ranking from 2020 through 2025. China has become the largest manufacturer globally. Rural manufacturing tasks, quick urbanization, and public-private partnerships raised the demand for construction machinery. China has the best machinery supply chain, in and outside the country.
Medium-Sized Excavators
Mini or Small sized Excavators
Compact or Backhoe Excavators
Wheel Excavator
Agricultural Excavator
Development of the infrastructure and manufacturing processes increased the market worth of mini excavators. The trend of Renting construction machines is also high. For small construction, renting machinery is taken then the original. The mini excavator has two main parts, the first is a single digging arm and the second is a backhoe. Digging arm placed on the rotate cab and a backhoe used for multi tasks like moving things, digging holes, lifting objects, etc. The capability of the mini excavators is similar to the large excavator and can work in small and narrow areas. The mini excavator is also called a small excavator, mini digger, mini hoe, and compact excavator. No matter what you call this machine. The mini excavator can perform all types of precise digging.
China mini excavator market fulfills the demand of current and future trends with advanced and updated technology. The world's mini excavator manufacturers have established joint ventures in China. The construction ratio increased day by day and constructed many hotels, office buildings, domestic buildings, and many others.
With the pace of time, the construction development increased so the need for mini excavator machinery enhanced in the whole world. Consequently, many large companies have been launching manufacturing services in diverse parts of China to fulfill the increasing demand for construction machinery. In the local market, a competitive environment developed due to many global companies. These companies have going to compete with local manufacturers to boost their contribution to the market.
Micro Economic Analysis in China
Particularly, Hiosen mini and micro excavators played the best role in small sites. These machines have easily transported to unreachable areas with the help of a crane. Due to its small size, work or operations did more efficiently in narrow spaces. Compact and mini excavators operated easily and efficiently. We give the ideal result for all types of application areas.
Hiosen Company offers The Vertical Digging System (VDS) used for steadily tilting and revolving superstructure. Mini or compact excavators have a parallel operational place. These machines have gradients up to 27% because of the horizontal slope. Vertical Digging System gives the maximum comfort level during working conditions.
We offer ergonomic seating positions and all-around visibility. Handling of mini excavator is also precise and simple, in all types of working conditions. All Attachments are picked up with the help of an adapter and easy-lock system. We produced a multi-range of buckets, hydraulic hammers, adapters, etc. These devices enhance the utilization of compact and mini excavators.
Our products also save time during maintenance due to accessible central points. These machines have fast picking ability and easily attach the other parts due to their easy-lock system. The operator doesn't have to leave the driving seat to attach the other devices. Hiosen excavators proposed financial efficiency, fast operation, and excellent mobility in the field. Hiosen manufacturing company has up to 23 tons of compact and mini excavators for different tasks. Here is a list of products manufactured by us.