Mini excavators are one of the most widely used machinery in today's construction and civil industries. This is because the operator requires the machine to be both versatile and efficient on the job site, and this is what the small excavator provides.
From laying trenches for pipelines to landscaping in the backyard, the mini excavator is perfect for any small to medium project. With the excellent reliability and overall performance of the machine, the mini excavator is the first choice for many construction and civil enterprises.
Here are some of the reasons why should we choose the mini excavators.
Mini Excavators Have an Unrestricted Function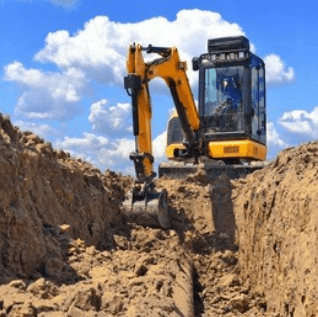 Small excavators work similarly to full-size excavators. Its size does not limit its function. The small excavator can still swing 360 degrees, which means you don't need to reposition the dump truck to fit the excavator's position. The small excavator simply swings to place the load on the dump truck wherever it is positioned.
The mini excavator can enter many different alleys, driveways and on-site passages, and other construction sites with such a small size. They can also reach narrow spaces that cannot be reached by large excavators. For example, working in the backyard requires going through the gate and operating around a small space. Small excavators can perform the same functions as standard excavators but on a smaller scale. This can significantly speed up the excavation work. These factors also increase the overall productivity of the work.
Mini Excavators Are Easy to Operate
If you have used a standard excavator before, operating a small excavator is as easy as walking in the park. You can master how to operate this equipment in a short time.
Mini Excavators Produce Less Noise
Mini excavators produce less noise, especially when traversing hard surfaces and concrete. Minimizing the pressure of noise complaints, small excavators are a popular commodity in the entire residential workplace.
Mini Excavators for Sale Have Competitive Price
Compared with large excavators, the purchase price and maintenance price of small excavators are cheaper. Affordable small excavators have become the first choice for many buyers who have construction jobs but do not have sufficient funds. With its high return on investment, small excavators have formed strong competitiveness in various construction works. If you are looking for a small digger, the China excavator factory can provide you with high-quality mini excavators and lower prices.
Mini Excavators Have strong Transportation Flexibility
One of the main benefits of using a small excavator for work is transportation flexibility. With the size of mini excavators, they can be easily transported by truck or trailer. This reduces transportation costs because it is very expensive to rent transportation machinery and small excavators. At the same time, compared with large excavators, the mini size makes the loading and unloading process easier.
Mini Excavators Reduce Site Losses
Reducing site losses is another important advantage of mini excavators. Compared with large excavators, mini diggers have a much smaller footprint, which can reduce site losses during construction. As a lighter machine, it causes less damage to the surrounding environment. These factors enable small excavators to easily drive on various construction roads.
When to Use a Mini Excavator?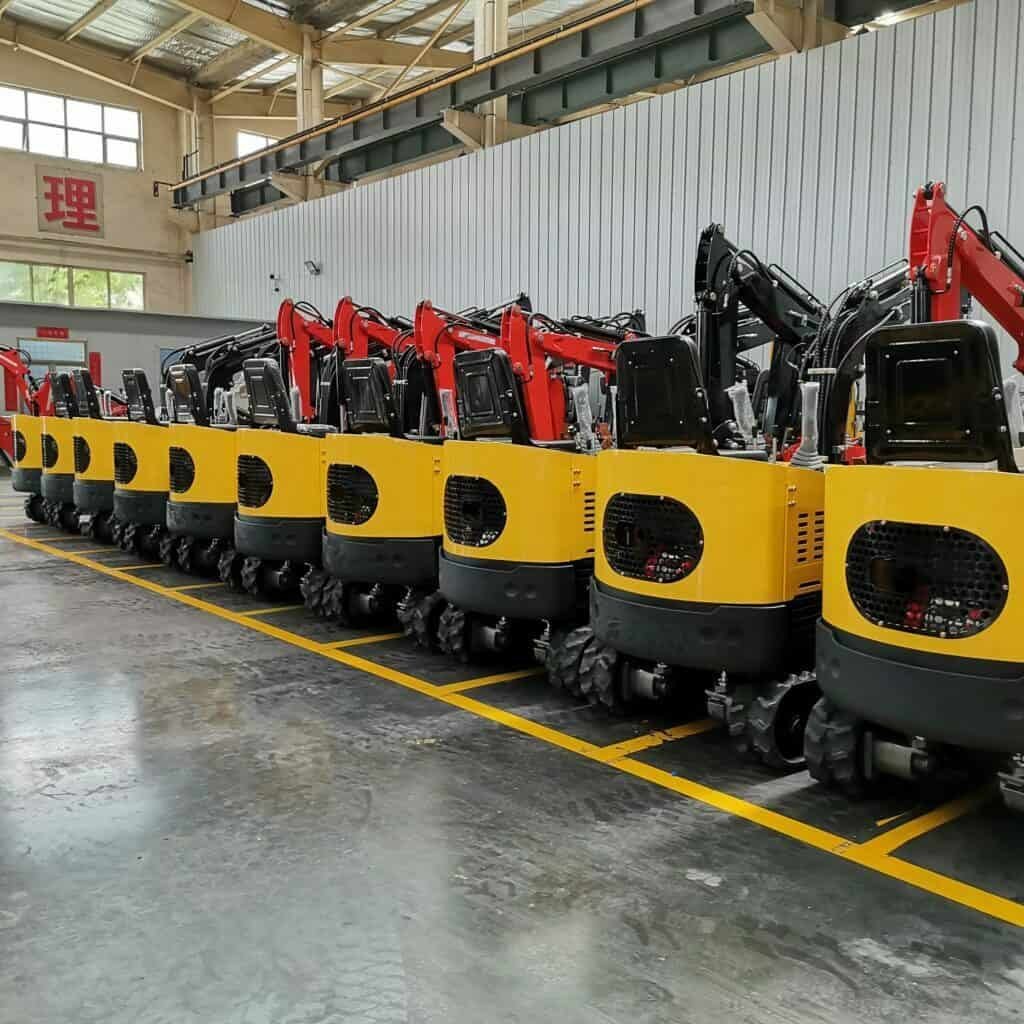 Small excavators can better complete the landscaping work. You can use a small excavator to dig and plant trees or irrigate ditches, saving time and effort. Small excavators can also be used near buildings without damaging the soil, plants or surrounding facilities.
When faced with construction tasks such as installing swimming pools and bathtubs, you need a time-saving and efficient method to dig out all the dirt. Small excavators will be your best choice. Shoveling is a laborious and time-consuming task, but a small excavator can easily accomplish this task.
Small excavators can be used to demolish buildings. Although small excavators are not suitable for demolishing large buildings, small excavators are the first choice for many smaller structures in construction projects. For example, sheds and other ancillary buildings. Small excavators are more efficient and safer, and their compact size allows them to be constructed in a small space on the job site.
Small diggers excavate well because of their unique maneuverability, access to hard-to-reach places, and a variety of attachment options. Old-fashioned shoveling is tedious and laborious, and this method of digging may greatly extend the project completion time. Digging with a small excavator is efficient.