It is as clear as ice that the mini excavator industry is growing. As society progresses, the construction industry evolves too. You should be aware of these trends since they can affect the way you do business.
Because of technological advancements, there is consistent growth in the global market. Every company aims for innovation. That is why a new set of mini excavators will come into the picture almost every year. That can be confusing for you, especially being a client.
Learning about the present and future mini excavator market is beneficial. As a customer, it can help you find reliable manufacturers. As a business person, it will help you find market opportunities. By being knowledgeable about these things, you can be aware of the leading regions and brands. You will also be aware of when is the perfect time to buy one.
The global industry analysis and forecast will serve as your framework. This will guide you in all aspects, especially in your buying patterns. Mini excavators are not cheap. It is only reasonable that you do enough research before securing one.
Expected Major Industry Drivers To Aid Mini Excavator Market Growth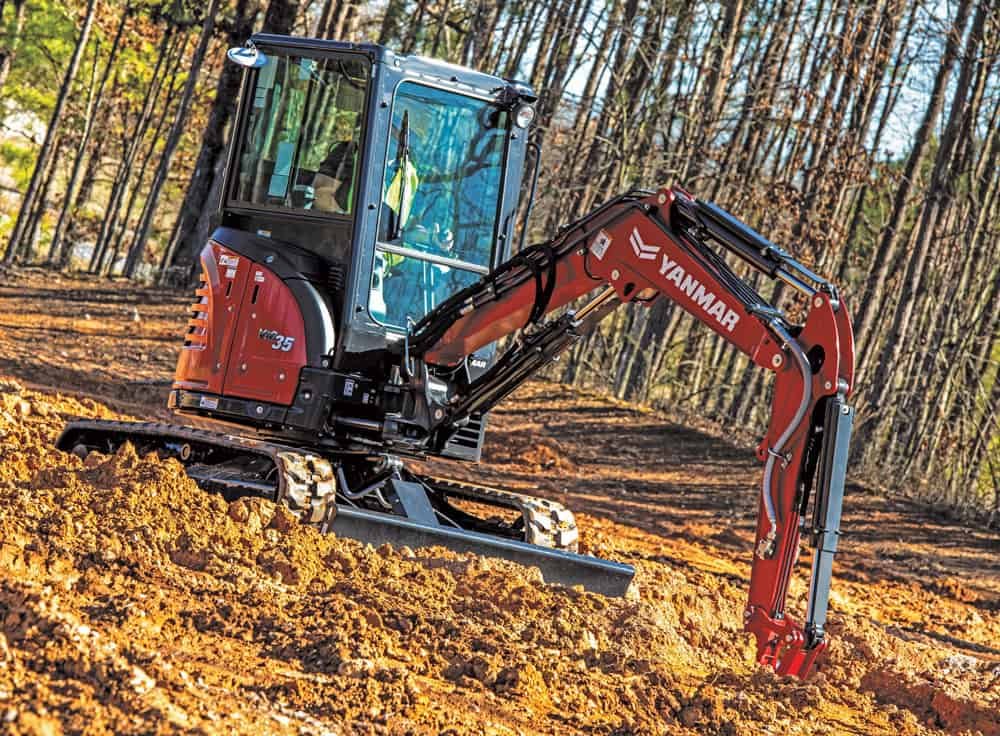 It is a fact that the pandemic has greatly affected people's lives. So this analysis has included the impact of lockdown on people's buying behaviors. Some decided to focus on their needs. But a part of the population still considered renovations as their free time. So despite the lockdown, there is a decent growth in the mini excavator market.
1. Infrastructural Growth Across the World
The global market is greatly supported by regions like Europe and Asia. This can be connected to the increase in disposable income. Countries in these regions are always aiming for infrastructural growth. A country's development has become synonymous with infrastructure. The more infrastructures present, the more developed a country is. That is why there is a continuing growth of the infrastructural project in the world.
The increase in industrialization is a big factor in the growth of mini excavators. These machines are compact and much cheaper than the standard ones. No wonder why people immediately lean on mini excavators in any infrastructural project.
This infrastructural development is expected to increase as time goes by. There is no sign of its stoppage. In every country you go to, there is always something that's being constructed. With that, this is considered the key industry driver.
2. Rising Demand for Construction Activities
The need for mini excavators does not only come from the government or private companies. Even ordinary people are demanding it. The world is not aging backward. That means that every year, the world gets older. That also means that every year, our population increases. Because of that, there is a high demand for residential construction. If you want to construct a new home, you will need a mini excavator. Even if you are just expanding your old home, a mini excavator is still needed.
But construction activities are not only housing projects. Activities like maintenance, installation, and restoration of electric transmission networks are in demand. These things will also speed up the growth of the mini excavator market. The construction of gas pipelines is also expected to increase in the future. The mini excavator market has a positive future because of these technological advancements.
3. Increasing Need for Mini Excavator Services
Surprisingly enough, people need mini excavators not only when they are building something. Mini excavators are very versatile. You can use them for loading and unloading packages. You can also use them for snow clearing and demolition projects. In short, mini excavators are not limited to digging. Because of that, there seems to be no decline when it comes to the demand.
Mini excavators are very useful. That is why people are torn between renting or owning one. Since it is very dependable on any task, it is now a must-have for anyone in the construction industry. If ever you own one, you have better renting opportunities. People will most likely flock to you during peak seasons.
4. Road Construction
Our society is getting modernized each day. So if more buildings are being constructed, more roads have to be constructed too. Roads are very important for any developing country. It enhances people's mobility. It will also reduce accident rates. In ensuring that roads are properly constructed, the right materials must be used.
Today, road quality is not the only factor to be considered. The speed and cost of the construction are being analyzed too. So the increasing need for road construction affects the demand for mini excavators. Because of their compact size, they are more efficient to be transported. They can also work in tight spaces, which is perfect in urban places.
5. Advances in Robotics and Vehicles
It was mentioned above that brands continue to deliver advanced excavators regularly. It can vary in a lot of ways. It can be that a new engine system is discovered. It can also be that a new attachment will be available to the market.
The mini excavator market is not stagnant. It is highly progressive. Because of that, the scope of a mini excavator is getting wider. More tasks will be done in no time. More projects will be suitable for them. As a result, the market continues to grow.
The rising trends in automation will also heighten the market. This will help in the creation of new mini excavators. As more excavators will be available in the market, the more efficient it will be for the clients.
Besides, these advancements also make importation much easier now. Buying mini excavators is never cheap. That is why customers resort to importing it. Yes, there are risks that come with it. So it is understandable why clients have second thoughts. But rest assured that a reliable manufacturer will always guide you.
Major Regional Markets of Mini Excavators
In 2020, the global mini excavator market reached a value of $8.12 billion. According to a report by Expert Market Research, this is expected to grow up to $10.4 billion from 2022 to 2027. These overwhelming figures prove that the industry is indeed improving. Of course, this number will not be possible without the leading regions.
The mini excavator market is divided into regions. These are North America, Europe, Asia Pacific, Middle East, Africa, and Latin America. These areas have contributed significantly to the rising demand for mini excavators. Among them, Asia Pacific stands out the most. This region has a rising development of infrastructure. There is also a massive increase in construction investments.
In 2021, the Asia Pacific held the highest share in the global mini excavators market. That means that there are a lot of mini excavators produced in the area. Because of that, you can ensure that Asia holds the finest manufacturers in the world.
In the Asia Pacific, the leading contributors are China, Japan, and South Korea. Most of the trusted excavator brands in the world came from them. That is why these countries constantly export mini excavators. This is evidence of their solid focus on technological advancements. This also highlights the competitive excavator industry in each country.
Why Hiosen?
Hiosen is a trusted excavator manufacturer in China. Our reputation has been solid for the past 12 years. We already have a long history of importation and production of excavators. We have been doing this for over 30 countries. We also provide almost everything that you will need. We offer attachments, delivery, and excellent after-sales service.
The global data serve as evidence of China's excavator expertise. As a leading manufacturer in China, we have undergone a lot of training and innovations. That is to ensure that we give our clients the best service. As our partners, you can greatly rely on us for your project. We can work hand in hand. That way, we can recommend to you the best products suitable for your need.
Also, we will also not leave you hanging. It is important that you are aware of what you are buying. With us, we will never abandon you even after the transaction. We offer operation manuals that will guide you along the way. We also have an efficient customer service team that is ready to meet your concerns anytime. Even if you are coming from overseas, rest assured that you will not be left alone.
Bottomline
The things above have greatly summarized the situation of the mini excavator industry. It also offers prediction. It is not a surprise that mini excavators will continue to be in demand in the future. People now prefer relying on machines since it is much more reliable when it comes to speed and accuracy.
But, let's not also ignore the other side of the coin. Yes, a mini excavator will improve the construction industry. But its rising demand can still be held back. This equipment is still operated by humans. Without enough knowledge, the mini excavator will not be properly operated. This factor might even lead to accidents, which results in much bigger costs.
If you love to see more articles like this, you may visit our Blog Page. You may also contact us, and we will gladly accommodate you.